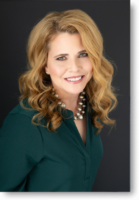 Allison Hodgins
Managing Consultant
Allison is a Managing Consultant with Redstone GCI's contract management practice. In her role supporting clients, she is a trusted advisor on matters pertaining to contractual and regulatory compliance, as well as administration and management of U.S. Government contracts.
Allison is routinely called upon by her clients for advice and guidance in the area contract pricing and business strategies for contract execution, as well as for her input and review related to proposals, review of contract terms and conditions for business risk and development of model subcontracts, teaming agreements, non-disclosure agreements, and other contractual documentation. During the performance phase of contract execution, Allison works closely with our clients as an outside advisor to our client's contracts team to aid with contract negotiation, execution of contract modifications, and other contract administration tasks. She also assists clients with resource-intensive internal projects related to restructuring, interim support for key contract leadership team vacancies, as well as special projects, such as contract closeout initiatives and subcontractor monitoring and compliance.
Professional Experience
For the past decade, Allison has applied her strong foundation in legal knowledge across several roles at both large and small-business U.S. Government contractors, as well as assisting a not-for-profit with the administration and management of grants and OTAs. Her diverse range of experience at one of the largest U.S. Government contractors, as well as her experience working for small to mid-sized businesses, provides a unique perspective for our clients and affords her the ability to objectively view contract challenges of our clients and provide practical advice. In her contract management and administration roles, she has supported a variety of U.S. Government agencies, as well as commercial customers.
Allison has also participated in internal audit and other compliance initiatives while working in industry and frequently serves as a subject matter expert on our DFARS Business System assessment and implementation teams, where she provides valuable insights to our clients on best practices within the procurement and contracts business areas. This expertise is often employed as part of corrective action plans within the Contractor Purchasing System Review (CPSR) area, where she also assists with contract file reviews for compliance with DFARS 252.244-7001 Contractor Purchasing System Administration.
Education
Allison earned a B.A. from Jacksonville State University and thereafter her Juris Doctorate from Birmingham School of Law.
Affiliations
Alabama State Bar Association
National Contract Management Association