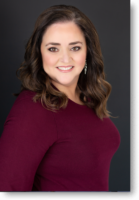 Pamela Greer
Costpoint Managing Consultant
Background
Pamela is a Costpoint Managing Consultant with Redstone Government Consulting, Inc. She has worked for 14 years with, and in, divisions of companies involved in government contracting; encompassing government cost accounting, financial analyst, accounting system implementations and internal control process establishment and testing.
Professional Experience
Pamela began her career as a cost analyst using Deltek System I, the precursor to Deltek Costpoint. During her career she has held a number of positions with mid-size and large government contractors working with varied agencies including DoD, NASA and DoE. During her tenure in industry she has served on multiple Costpoint implementations, reimplementation and reorganization projects. Her diverse experience with utilizing the Costpoint product in a variety of settings from commercial manufacturing to service contractors offers our clients a unique perspective on the best practice implementation approach. Her knowledge and guidance of the setup and end user experience helps to ensure our clients receive a fully configured system that not just meets their current needs, but will also allow them the room to grow with the Costpoint system in the future.
In addition to Pamela's extensive knowledge of the Costpoint product, she also has a diverse background in U.S. Government compliance matters, to include Sarbanes-Oxley. During her tenure with industry Pamela served as the Director of Internal Audit for a large government contractor based in Fort Rucker, AL. In this position she established the company's initial Sarbanes-Oxley management testing and reporting processes, as well as the developing the initial documentation requirements. She was responsible for the completion of all annual and quarterly management testing requirements and for the successful remediation of any findings. She was further responsible for supporting all financial, DCAA and other governmental audit objectives.
Pamela has had a number of Costpoint implementation successes. She has worked with several companies to implement or re-implement Costpoint, improve government accounting processes and perform all bookkeeping requirements. For one client, which specialized in aircraft maintenance and assisting the military with aviation practice scenarios, in Newport News, VA, Pamela assisted the company with a complete Costpoint re-implementation and then assisted the company with the new government requirements associated with becoming a CAS covered contractor. For another client, at Fort Rucker, Alabama, she helped the company move from an antiquated mainframe system to fully implement their Costpoint system, including using the purchasing, billing, timekeeping, payroll and reporting processes. Most recently she has been the implementation team lead, tasked with establishing a fully-compliant government cost accounting system utilizing Deltek Costpoint for a newly-created subsidiary of a very large commercial organization. As part of this process it has been necessary for Pamela to not only design and configure the system, but also educate the end users on the government compliance aspects of their functions.
Education
Pamela earned a BSBA degree in Accounting from the University of Central Florida.