The ALS Association CEO Soak 2023
Inspired by the ALS Ice Bucket Challenge, CEO Soak has quickly grown to become one of the premier corporate engagement opportunities and entertaining events for the ALS Association. The CEO Soak engages community leaders to get soaked once again for ALS while raising critical funds and awareness for The ALS Association's mission.
We are proud to support Tim McCarter, CEO of 1st Edge in the 2023 CEO Soak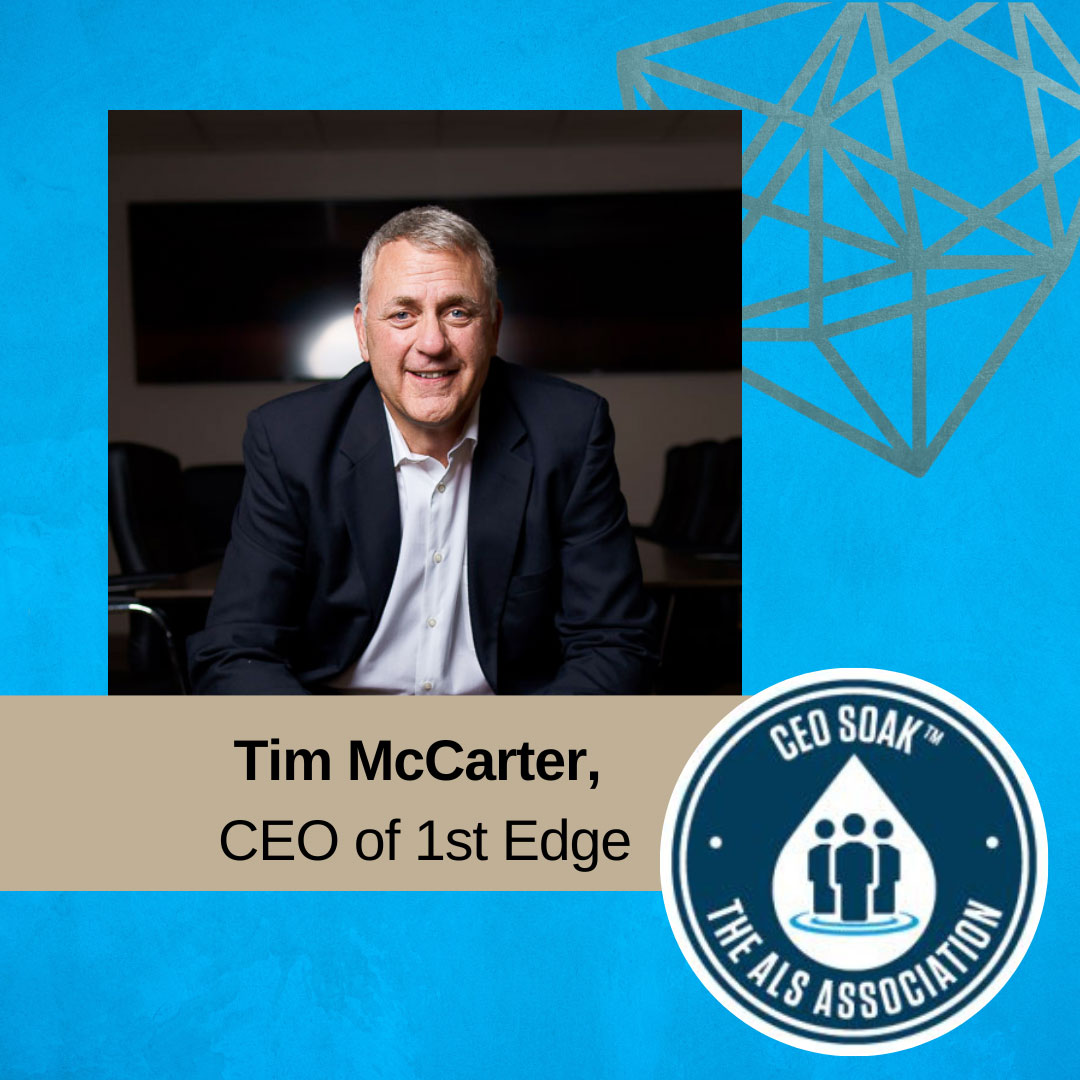 The ALS Association CEO Soak 2022
All of the participants and teams did an amazing job and exceeded the $25K fundraising goal with the total raised right at $35K. If you haven't already donated there's still plenty of time to support this amazing cause to help life saving/extending research and care for those with ALS.