Redstone Government Consulting Serving Government Contractors
Redstone Government Consultants are a team of the most senior industry veterans and the brightest new talent in the industry. Many of our staff members are former DCAA and GovCon industry executives. These senior staff members work side-by-side with our staff and managers that bring significant accounting and software experience along with fresh perspectives, inspiration and energy to our team. Through our leadership and combined experience, we provide a unique perspective, bringing both government and contractor proficiencies to bear and ensuring rock-solid government compliance for our clients.
We offer a variety of services for large and small government contractors including evaluation, education and training, monitoring and DCAA audit preparation. Through our consulting and training programs, government contractors develop and learn to maintain compliance processes that help them succeed by mitigating risk and maximizing profitability.
Decades of Consulting, Training and Helping Government Contractors Succeed
Scott Butler and Darryl Walker are founding members of our, nationally recognized government consulting practice.
With decades of government, accounting, DCAA audit and management experience, our team is entirely focused on serving government contractors across the United States, in Europe and the Middle East.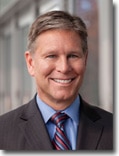 Scott Butler
Former Chairman of the Board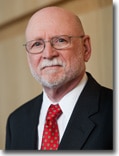 Darryl Walker
Emeritus Advisor
CPAs and Government Contracts Management Experts, Including Former Industry CFO's, Vice Presidents and Information Technology leaders
Retired DCAA Managers and Executives, former Government Contracting Officers and contract pricing specialists
Former Accounting, Contracts, and Procurement Managers from
Mid and Top-Tier Government Contractors
Audit Leads with US GAAP, transaction, due diligence expertise
Accounting Software Design and Implementation Specialists
We support government contractors of all sizes, helping them maximize their growth opportunities while remaining DCAA compliant and mitigating regulatory risks.  Our clients serve in many different industries including; manufacturing, software production, engineering and technical support, medical equipment and supplies, industrial construction, and Medicare and Medicaid services.