Redstone GCI has been fortunate enough to support the Alabama Chapter Of The TEARS Foundation by donating our office tree for the annual Tinsel Trail for many years. Every year they do a fabulous job decorating the tree and bringing awareness to their cause.
Redstone GCI is happy to sponsor our local Tears Foundation Alabama Chapter  Rock & Walk for children. The Alabama Chapter of TEARS provides on going emotional support to families who have experienced the loss of a pregnancy, infant or child.
Alabama Rock & Walk
Saturday, September 3, 2022
10:00 a.m. – 1:00 p.m.
Monte Sano State Park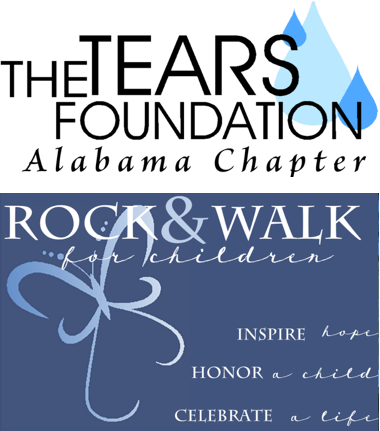 The TEARS Foundation seeks to compassionately lift a financial burden from families who have lost a child by providing funds to assist with the cost of burial or cremation services. We also offer parents comprehensive bereavement care in the form of grief support groups and peer companions.
The need is great in the state of Alabama. There has been an increase in pregnancy and infant deaths over the last few years and Alabama is now one of the leading states for infant death, surpassed only by Mississippi. There are no government funds available to support bereaved families who need to make final arrangements for their baby and ongoing support to rebuild their lives. Together we can support these families and make a difference in Alabama.