Speakers
Jamie M. Brabston
Sheri Buchanan
Scott Butler
Debbra M. Caw
Bryan Dyer
Courtney Edmonson
John Hagan
Marc Holliday
Andrew C. Obermeyer
Matthew Schoonover
Michael Steen
Dave West
Jamie M. Brabston
Senior Legal Consultant at Redstone Government Consulting, Inc.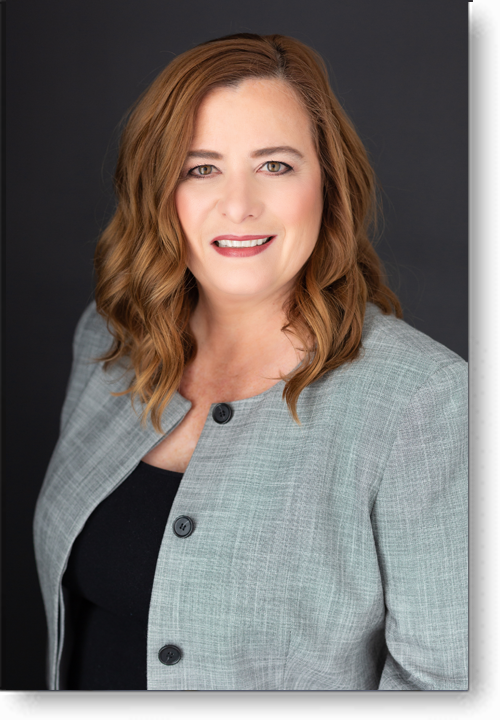 Jamie is a Senior Legal Consultant with Redstone Government Consulting, Inc. Formerly Senior Counsel with Lehr Middlebrooks Vreeland & Thompson, P.C., Jamie assists employers with compliance, problem prevention, and the analysis of complex employment law and contract related issues, as well as conducting investigations to address employee complaints. In addition, Jamie assists federal government contractors with regard to affirmative action compliance, Service Contract Act issues, the Drug Free Workplace Act, record keeping, mock compliance assessments and other issues specific to employers working with the federal government. She also regularly trains managers and other employees on non‐discrimination and anti‐harassment, as well as a wide variety of overall management leadership skills, and government contract specific topics. Jamie further advises clients on a wide range of employee benefits issues including ERISA welfare benefit plans, HIPAA, wellness plans, COBRA, the Affordable Care Act, and other federal and state laws, including related reporting requirements. Jamie assists clients in responding to complaints filed with external agencies such as the Equal Employment Opportunity Commission, the Department of Labor and the Department of Industrial Relations and provides litigation support as needed.
In addition to her experience with Lehr Middlebrooks Vreeland & Thompson, P.C., Jamie was an attorney and shareholder with Huntsville based law firm, Lanier Ford Shaver & Payne from 1994 – 2006, where she defended large and small employers, including government contractors, in cases involving sexual harassment, retaliatory discharge, disability, age, religion, race and sex discrimination, FMLA, ERISA, invasion of privacy, negligent supervision, intentional infliction of emotional distress, fraud and breach of contract. From 2006‐ 2009, Jamie served as General Counsel, Vice President of Human Resources, and Corporate Secretary for Digital Fusion, Inc., a Huntsville based government contracting firm. In 2009, Jamie founded her own employment law compliance business, Practical Employment Solutions, Inc., where she partnered directly with small businesses, including government contractors, to assist them with a full range of human resource and employment law compliance needs specifically targeted to prevent and correct employment law and other compliance issues before governmental audits, investigations or litigation occurred. Jamie has also represented government contractors with regard to restrictive covenant issues, and defended a mid‐size, Virginia based contractor in a lawsuit involving allegations of violations of non‐competition agreements and misappropriation of trade secrets.
Jamie received her undergraduate and law degrees from The University of Alabama. During law school, she served as editor of THE LAW & PSYCHOLOGY REVIEW and a member of the Order of the Barristers, the John A. Campbell Moot Court Board, and the Phillip C. Jessup International Moot Court Team, where her team received the Dillard Award for Best Brief in the world.
Sheri Buchanan
Human Resources Consultant at Redstone Government Consulting, Inc.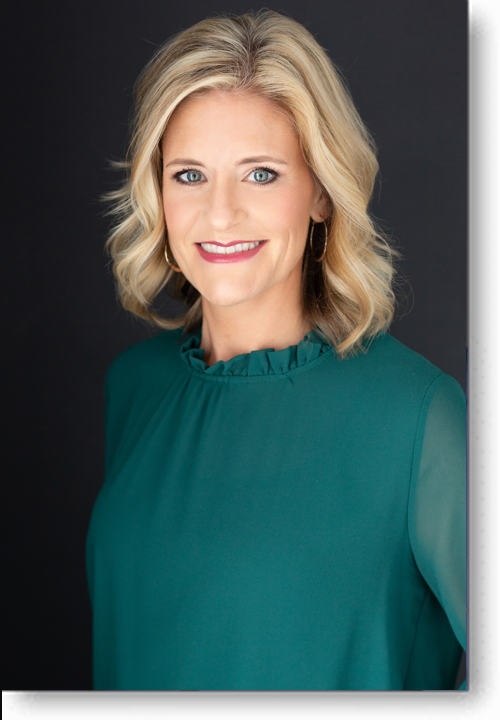 Ms. Buchanan is a Human Resources Consultant with Redstone Government Consulting, Inc. She provides human resources consulting services to our customers on a broad range of issues to include establishing and implementing policies and practices, development of job analysis and descriptions, compensation planning and analysis for reasonableness assessments, and compliance with the various requirements of Department of Labor and, of great importance to government contractors, the Office of Federal Contract Compliance Programs.
Prior to joining Redstone Government Consulting, Inc., Sheri served in various roles in the Human Resources arena. While employed by a mid-size government contractor she assisted with database development, recruiting, Affirmative Action Planning and assisted with contract proposals. Sheri later became an Employment Specialist with one of the largest employers in Huntsville where she assisted and led managers in the interpretation and documentation of the progressive disciplinary process, to include authorization of employee terminations; conducted employee investigations, allegations of discrimination, sexual harassment, wrongful discharge and employee disputes; conducted unemployment hearings; conducted new employee orientation; developed and presented management training; administered facility compensation plan; monitored staffing budgets and wrote job descriptions and handbook revisions.
Sheri received a Bachelor of Science in Business Administration in Human Resource Management from the University of Alabama Huntsville in 1995.
Scott Butler, CPA
Managing Director & CEO at Redstone Government Consulting, Inc.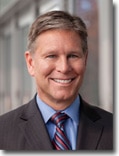 Scott is the sole Owner and Managing Director of Redstone Government Consulting, Inc. He has been a CPA since 1986, was formerly the Director of Finance and Accounting for a large publicly held Government Contractor, and a Director with Beason & Nalley, Inc. accounting firm. His 25 years of experience as an finance director, audit manager and government contracts consultant advising contractors, as well with his 5 years as a CFO & board member within the industry has enabled him to better provide a full spectrum of services to the clients he serves.
Scott also serves in an advisory board capacity with many of our clients and consults with them on strategic issues such as executive compensation, mergers & acquisitions, exit strategies and long term strategic initiatives.
Scott lectures to commercial lenders in the Government contract environment on a regular basis and holds training seminars for Government contractors on various compliance regulations. He has published articles and currently is involved in working on large complex consulting engagements with Fortune 500 contractors. He serves as director for a large local bank and other non-profit and business organizations.
Scott earned a Bachelor of Science degree from Jacksonville State University with a major in Accounting and a minor in Management Information Systems.
Debbra M. Caw
Deputy Regional Director at Central Region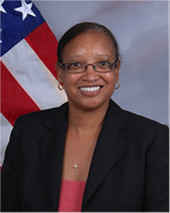 In April 2015, Ms. Debbra M. Caw was appointed as the Deputy Regional Director, Central Region, Defense Contract Audit Agency (DCAA), Irving, Texas. In this capacity, Ms. Caw is responsible for assisting the Regional Director in managing audits of Defense and other Federal Agency contractors in 23 field offices located across 18 states, and leading a staff of about 830 professional auditors and related administrative and support employees and a $85 million annual operating budget.
Ms. Caw has over 25 years of auditing and management experience, including various positions within and outside of DCAA. During her career, Ms. Caw contributed to numerous DCAA special projects that aligned with Department of Defense initiatives. She also worked effectively with leadership at all levels, organizations, and professional associations to improve the efficiency of DCAA.
Ms. Caw graduated from California State University, Northridge, California with a Bachelor's degree in Accounting. She also has a Master's degree in Organizational Management from the University of Phoenix in Reston, Virginia. Ms. Caw is a licensed Certified Public Accountant in Virginia. She also is a Level III Certified Member of the DoD Defense Acquisition Corps. She has received numerous awards and has been recognized for performance excellence throughout her distinguished career.
Bryan Dyer
President/Chief Executive Officer (CEO) at Yorktown Systems Group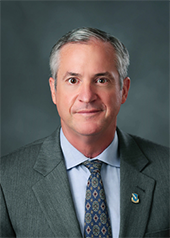 Bryan has over 30 years of experience in leading large organizations. He is a retired Army officer with a distinguished career as an infantryman and comptroller. His assignments in the Army ranged from duty in Special Operations and Airborne units to commanding an infantry battalion. Bryan is a veteran of Operation Just Cause in the Republic of Panama, Operations Desert Shield/Storm in Saudi Arabia and Iraq, the Kosovo Campaign, and Operation Enduring Freedom in Afghanistan.
Bryan founded Yorktown in 2008 and has consistently grown the company from 1 employee in 2008 to 325 employees today, with 34 prime contract awards from Federal agencies. To date, all projects have been performed successfully with excellent customer ratings. Yorktown offers capabilities in training and education, financial management, integrated logistics, information technology, and program support.
Bryan holds a Bachelor of Business Administration in Management Information Systems from the University of Georgia and a Masters of Business Administration from Syracuse University. His military awards include two Bronze Star Medals, the Global War on Terror Service Medal, the Army Expeditionary Medal, the Southwest Asia Service Medal, the Kosovo Campaign Medal, the North Atlantic Treaty Organization Medal, the Kuwait Liberation Medal, the Afghanistan Campaign Medal, and the Combat Infantryman's Badge.
Bryan has been the majority owner and President/CEO of Yorktown Systems Group since 2008.
Courtney Edmonson, CPA
VP Small Business Consulting at Redstone Government Consulting, Inc.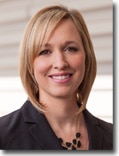 Courtney has extensive experience with Federal Acquisition Regulation (FAR) and Cost Accounting Standards (CAS) compliance, evaluation and preparation of Cost Presentations, cost accounting systems setup and reviews, and policy and procedure preparation. Prior to joining Redstone Government Consulting, Courtney served as a financial statement auditor for large and mid-tier government contractors.
Courtney works with small and large contractors in pro-actively preparing contractors for government contracts challenges as well as resolving complex DCAA and government procurement issues. Courtney's expertise includes establishing and/or evaluating job cost accounting structures; management and preparation of complex incurred cost and forward pricing rate proposals; evaluation of internal controls most often evaluated by DCAA to include billing and estimating systems; preparation/evaluation of policies and procedures; development of cost allowability evaluation programs, and; preparation of corrective action plans for overcoming DCAA audit findings.
Courtney is a lead instructor for the Federal Publication Seminars course, "Government Contractor Accounting System Compliance", and provides class instruction for other compliance courses and webinars such as "Preparation of Incurred Cost Submissions", "Cost Accounting Standards", and "Cost and Price Analysis".
Ms. Edmonson earned a Bachelor of Science Degree from Jacksonville State University and obtained her Master of Accountancy Degree from the University of Alabama in Huntsville, Alabama.
John Hagan
Managing Director and Co-Head of the Security, Defense and Government Services Group at Raymond James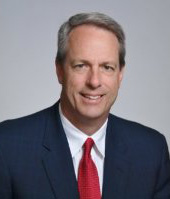 John Hagan is Managing Director and Co-Head of the Security, Defense and Government Services Group at Raymond James (NYSE: RJF), a leading full service investment banking company. In this capacity, Mr. Hagan manages the day-to-day operations and strategic planning for the Firm's industry leading investment banking activities. He also develops and manages key client relationships in all aspects of the firm's services and product offerings.
Mr. Hagan's leadership has translated into the completion of hundreds of the industry's leading transactions with values exceeding approximately $20 billion, including the sale of GATR Technologies to Cubic Corporation. While the vast majority of these transactions were merger & acquisitions for both publicly-held and privately-held companies, his experience also includes a wide range of transactional advisory services such as: public equity offerings; high yield debt offerings; fairness opinions; and private placements of debt and equity. Mr. Hagan has represented a variety of contractors of varying business models, but has a particular focus in the areas of: Cybersecurity; Big Data Analytics; Systems Engineering; Healthcare IT; Software; C4ISR; Defense Communications; Signals Intelligence; Satellite Communication Products & Services; Unmanned Systems; Software; Modeling, Simulation & Training; and Advanced Manufacturing.
Mr. Hagan has been a speaker, panelist and moderator at numerous industry events discussing topics such as mergers, acquisitions, valuation, financing, and taking a company public. Mr. Hagan is frequently quoted in numerous business and industry publications, has appeared as a guest analyst on industry television programs, and has contributed articles in industry publications. Mr. Hagan currently serves on the board of the Northern Virginia Technology Council ("NVTC"). Prior to joining Raymond James & Associates, Mr. Hagan headed the Aerospace, Defense & Government Services practice of BB&T Capital Markets | Windsor Group for 15 years.
Marc Holliday
Director in the Product Strategy and Management group at Deltek
Marc Holliday is a Director in the Product Strategy and Management group at Deltek. With over 20 years of experience working with project-based businesses in the areas of Business Intelligence, Human Capital Management, Project Management, Collaboration, Customer Relationship Management and Enterprise Resource Planning, he brings a pragmatic approach to help solve business problems by leveraging data, process improvement and technology. Marc has experience in the Professional Services, Government Contracting, Distribution, Manufacturing, and Non-Profit industries. Prior to joining Deltek, Marc held senior Product Marketing and Product Management positions with Solomon Software, Microsoft and other software publishing companies. He earned a Bachelor of Arts degree from The Ohio State University.
Andrew C. Obermeyer
Director of Business Operations Center at the Defense Contract Management Agency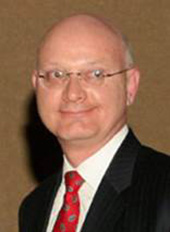 Mr. Obermeyer became the Director of DCMA's Business Operations Center on August 12, 2013. The Center provides consolidated operational support to the DCMA Contract Management Offices and the military services and agencies for the business functions involving Contractor Purchasing System Reviews, Plant Clearance, Terminations, and Property Administration. The 415 Center personnel are organized into four Groups located in multiple sites across the CONUS in order to provide efficient operational support to the Operational Directorates, Regional Commands, DoD and other customers.
Mr. Obermeyer joined the Defense Contract Management Agency on February 27, 2012 as the Director of the Contracts Planning and Performance Assessment Division, DCMA-AQA. In that position, he was responsible for the career development and training for DCMA's contracting and property management workforce. The division provides short-term operational support to DCMA activities and performs other projects on behalf of the Executive Director, Contracts.
Prior to joining DCMA, Mr. Obermeyer was the Director of Acquisition Policy and Compliance, Competition Advocate and Director of Compliance within the Acquisition Management and Support Directorate at the TRICARE Management Activity,
Office of the Assistant Secretary of Defense (Health Affairs). In these positions, he was responsible for acquisition policy and compliance for the TRICARE Management Activity (TMA). The TMA acquisition program awards over 3,000 contractual actions annually valued in excess of thirteen billion dollars. Mr. Obermeyer also served as the Contracting Officer for the multi-billion dollar T-3 South and West Region source selections.
Before joining TMA in June, 2010, Mr. Obermeyer completed a year of study at the Industrial College of the Armed Forces at the National Defense University.
Mr. Obermeyer earned a Masters of National Security Strategies degree and the Senior Acquisition Course Certificate.
Prior to ICAF, Mr. Obermeyer served as the Director of Contracting for Tests, Targets and Countermeasures at the Missile Defense Agency at Redstone Arsenal, Alabama. His group was responsible for contracting in support of the test and target assets of the Ballistic Missile Defense System.
Prior to his return to the Missile Defense Agency in March, 2007, Mr. Obermeyer was the Senior Procurement Analyst responsible for policy in the areas of Commercial Items Acquisition, Intellectual Property, Other Transactions and Contract Authority in the Policy Directorate of the Office of Director, Defense Procurement and Acquisition Policy, OUSD(AT&L) DUSD(A&T) DPAP/Policy.
Prior to joining the DPAP staff, Mr. Obermeyer was a Contracting Officer on the Missile Defense Agency's Ground-based Midcourse Defense multi-billion dollar program, a position he held from September 2003.
Mr. Obermeyer retired after twenty plus years as a Contracting Officer with the United States Air Force. His experiences include contracting for Base Operations Support, Major Systems Acquisitions, Logistics, A-76 studies and Performance Based Service Acquisitions. Mr. Obermeyer holds a Bachelor's degree in Business Administration from Georgia State University and a Master's degree in Public Administration from the University of Dayton, as well as a Master's of National Security Strategies degree from ICAF. He is a Distinguished Graduate of USAF Squadron Officers' School, and is a graduate of both Air Command and Staff College and the Defense Systems Management College's Advanced Program Managers Course. Mr. Obermeyer is a graduate of Harvard's Kennedy School Senior Executive Fellows Program. Mr. Obermeyer has presented many National Educational Seminars for the National Contract Management Association (NCMA), and has taught as an Adjunct Professor for the University of Maryland's European Division. Mr. Obermeyer is a Certified Professional Contracts Manager and NCMA Fellow. He is the President of the Central Virginia Chapter of NCMA, and was the past President, Vice-President and Program Chair for the NCMA Alamo Chapter. Mr. Obermeyer received the Missile Defense Agency's 2004 Award for Business Management and the Secretary of Defense Medal for Exceptional Civilian Service. NCMA presented Mr. Obermeyer with the NCMA National Achievement Award at the 2006 World Congress. In the summer of 2007, Mr. Obermeyer was elected to the NCMA Board of Directors for a three year term. Mr. Obermeyer has chaired the NCMA Governance Committee from 2008 to 2010, and was a member of the Awards and Honors Committee. NCMA presented Mr. Obermeyer with their second highest award, the Charles A. Dana Distinguished Service Award, at the 2012 World Congress.
Matthew Schoonover
Senior Associate at Koprince Law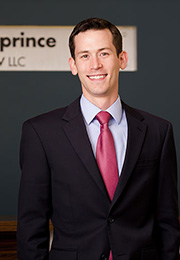 Matt is a Senior Associate at Koprince Law. His practice focuses advising clients about the unique legal issues they face as federal government contractors. In addition to advising clients about compliance and regulatory issues, Matt represents government contractors in bid protests, size and socio-economic category protests and appeals, and in matters under the Contract Disputes Act.
Matt has been honored to present on government contracting legal issues to a variety of audiences, including at several small business and veterans' contracting seminars. He has also been quoted in articles appearing on Bloomberg.com, Law360.com, Westlaw Journal, and Contract Management magazine.
No matter the issue, Matt enjoys learning about prospective clients' industries and businesses. You can follow Matt on Twitter @mtschoonover or email him at mschoonover@koprince.com.
Michael Steen, CPA
VP National Consulting at Redstone Government Consulting, Inc.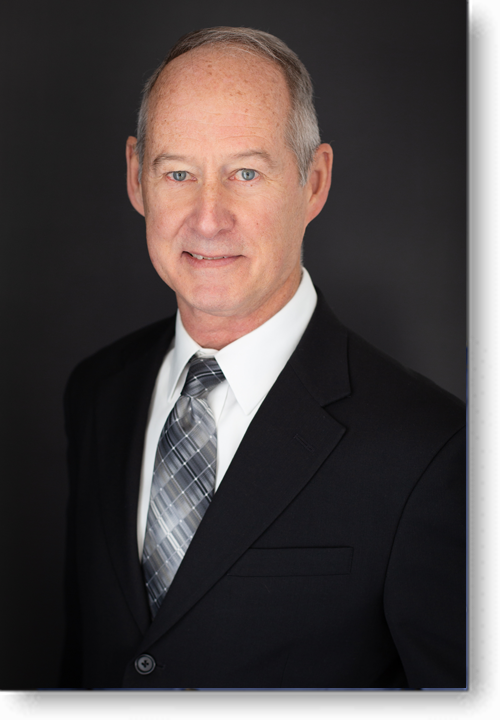 Mike Steen is a Senior Director with Redstone Government Consulting, Inc. and a specialist in complex compliance issues to include major contractor cost accounting & business system regulations, financial compliance, resolution of DCAA audit issues, Cost Accounting Standards application, litigation support, and claims preparation. Prior to joining Redstone Government Consulting, Mike served in a number of capacities with DCAA for over thirty years, and upon his retirement, he was one of the top seven senior executives with DCAA. Mike Served as a Regional Director for two DCAA regions, and during that time was responsible for audits of approximately $25B and 800 employees.
In October 2001, he was selected for the Senior Executive Service and in 2006 he received the Presidential Rank Award. During Mike's tenure with DCAA, he was involved in conducting or managing a variety of compliance audits, to include cost proposals, billing systems, Cost Accounting Standards, claims, defective pricing, and then-evolving programs such as restructuring, financial capability and agreed-upon procedures. He directly supported the government litigation team on significant contract disputes and has prepared and presented various lectures and seminars to DCAA staff and business community leaders.
Since joining Redstone Government Consulting in June 2007, Mike has developed and presented training and seminars on Government Contracts Compliance to NCMA, Federal Publications Seminars and various clients. Mike also is a prolific contributor of written articles to government contracting publications, as well as to our own Government Insights Newsletter. Mike also serves as the director of our training service offerings, with responsibilities for preparing and developing course content as well as instructing our seminars to clients and general audiences throughout the U.S. Mike also serves as a faculty instructor for the Federal Publications Seminars organization.
Mike has a BS Degree in Business Administration from Wichita State University. He is also a graduate of the DCAA Director's Fellowship Program in Management, and has a Masters Degree in Administration from Central Michigan University. Mr. Steen also completed a number of OPM's management and executive development courses.
Dave West
Vice President at Wolf Den Associates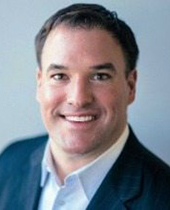 Dave West is an experienced leader with expertise in national and homeland security, business development, corporate finance and principal investing, strategic planning, and management consulting. He has led high-visibility teams within private investment and advisory firms and Cabinet-level government security agencies. Supporting the leadership of Wolf Den's strategic planning practice, Dave provides actionable business development and strategic plans to leading homeland security, defense products and services, intelligence, healthcare, and civilian sector management teams. Dave leads Wolf Den's buy-side M&A support line of business, spearheading the firm's work with both financial sponsors and small and large strategic acquirers. He advises top global PE and debt investors and corporate management teams on all valuation, structuring, M&A candidate sourcing, and market and business due diligence needs, helping analyze hundreds of deals and close dozens of transactions worth billions in aggregate value. Dave also supports the management and strategic decision-making of Wolf Den Associates as a member of the Wolf Den senior leadership team.
Dave started his career after September 11th at the creation of the U.S. Department of Homeland Security (DHS), the largest merger and reorganization of United States government agencies since the National Security Act after World War II, where Dave was a founding member of the Secretary's staff and served as an international adviser to Secretaries Tom Ridge and Michael Chertoff. After public service, Dave served in investment banking and private equity investing roles at Morgan Stanley in New York and in healthcare sector investment and consulting efforts at Gemini Consulting Group in Chicago. Prior to Wolf Den, Dave led finance, investment, and strategy consulting efforts for Ridge Global, a Washington, D.C. based consulting firm founded by the Honorable Tom Ridge.
Dave has a BA from Duke University, a MSc from the London School of Economics, and a MBA from the University of Chicago Booth School of Business where he was a Harper Fellow. Dave is a member of the advisory board of leading nonpartisan think tank Institute for the Study of War (ISW). He was named a "40 Under 40" leader by the M&A Advisor and an Atlantik-Brücke Young Leader (Berlin, Germany).
Dave is a champion of southpaws and Chicago Cubs fans everywhere and resides in Great Falls, Virginia with his wife, two daughters, and son.
Wolf Den Associates is the leading strategy and management consulting firm focused on helping federal market participants accelerate their growth. We advise investors and operating companies across the federal national and homeland security and civil marketplace, including top private equity sponsors and many of the largest and fastest growing federal contractors. With 80% of engagements stemming from repeat customers, Wolf Den serves more than one third of the Washington Technology Top 100, including more than half of the top 25, and a roster of financial sponsor clients with over $350B in Assets Under Management. Across more than 900 engagements for over 200 clients, Wolf Den has helped execute acquisitions worth billions in transaction value, charted corporate strategies, and won tens of billions of dollars of competitive federal contracts for clients ranging from publicly traded systems integrators to small businesses pursuing their first prime awards.