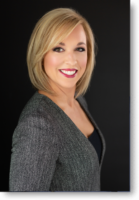 Courtney Edmonson, CPA
Chief Executive Officer
Courtney has extensive experience with Federal Acquisition Regulation (FAR) and Cost Accounting Standards (CAS) compliance, evaluation and preparation of Cost Presentations, cost accounting systems setup and reviews, and policy and procedure preparation. Prior to joining Redstone Government Consulting, Courtney served as a financial statement auditor for large and mid-tier government contractors.
Courtney works with small and large contractors in pro-actively preparing contractors for government contracts challenges as well as resolving complex DCAA and government procurement issues. Courtney's expertise includes establishing and/or evaluating job cost accounting structures; management and preparation of complex incurred cost and forward pricing rate proposals; evaluation of internal controls most often evaluated by DCAA to include billing and estimating systems; preparation/evaluation of policies and procedures; development of cost allowability evaluation programs, and; preparation of corrective action plans for overcoming DCAA audit findings.
Courtney is a lead instructor for the Federal Publication Seminars course, "Government Contractor Accounting System Compliance", and provides class instruction for other compliance courses and webinars such as "Preparation of Incurred Cost Submissions", "Cost Accounting Standards", and "Cost and Price Analysis".
Education
Ms. Edmonson earned a Bachelor of Science Degree from Jacksonville State University and obtained her Master of Accountancy Degree from the University of Alabama in Huntsville, Alabama.