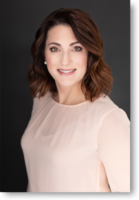 Heather Stroud
Senior Consultant
Heather joined Redstone Government Consulting, Inc. in December of 2017 as a Consultant. Her areas of expertise include supporting government contractors in the implementation and operation of Costpoint, assisting with employee training and providing outsourced accounting services, including general ledger, unbilled analysis, reconciliation, accounts payable, accounts receivable, payroll, and payroll taxes. Heather specializes in best accounting practices, from setup and training to monthly processing.
Professional Experience
Heather has over 14 years' experience in government contracting, supporting a wide range of contract types and customers. Her areas of expertise include program control, financial analysis and forecasting, government cost accounting, and procurement. Heather's hands-on technical experience in all aspects of the business department provides a unique set of expertise for our clients.
Heather has led numerous Costpoint implementations and re-implementations for the Accounting and Projects modules. She has worked directly with our clients to design accounting systems that are meaningful and useful for each individual client.
Heather also assists contractors with the implementation of the new Subcontractor module and Budget & Planning module within Costpoint. She provides training in these modules and has developed desktop procedures that allow for a quick and seamless transition and implementation of both modules.
Heather is Costpoint certified in Billing & Accounts Receivable, Accounts Payable, Projects, General Ledger, and the Master Costpoint Certification.
Education
Heather graduated with a Bachelor of Science Degree in Financial Management and a minor in Economics from the University of Alabama in 2006.