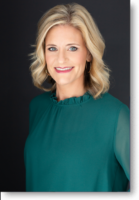 Sheri Buchanan
Director – Human Resources Consulting
Ms. Buchanan is Director – Human Resources Consulting with Redstone Government Consulting, Inc. She provides human resources consulting services to our customers on a broad range of issues to include establishing and implementing policies and practices, development of job analysis and descriptions, compensation planning and analysis for reasonableness assessments, and compliance with the various requirements of Department of Labor and, of great importance to government contractors, the Office of Federal Contract Compliance Programs.
Prior to joining Redstone Government Consulting, Inc., Sheri served in various roles in the Human Resources arena. While employed by a mid-size government contractor she assisted with database development, recruiting, Affirmative Action Planning and assisted with contract proposals. Sheri later became an Employment Specialist with one of the largest employers in Huntsville where she assisted and led managers in the interpretation and documentation of the progressive disciplinary process, to include authorization of employee terminations; conducted employee investigations, allegations of discrimination, sexual harassment, wrongful discharge and employee disputes; conducted unemployment hearings; conducted new employee orientation; developed and presented management training; administered facility compensation plan; monitored staffing budgets and wrote job descriptions and handbook revisions.
Sheri received a Bachelor of Science in Business Administration in Human Resource Management from the University of Alabama Huntsville in 1995.