Speakers
Jamie M. Brabston
Sheri Buchanan
Cataldo (Ki) Capitano
Courtney Edmonson
Lynne Fandetti
Matthew Schoonover
Michael Steen
Jamie M. Brabston
Senior Legal Consultant at Redstone Government Consulting, Inc.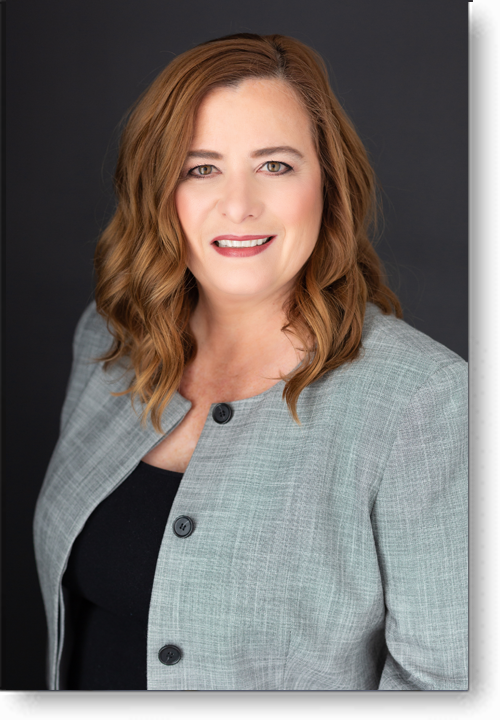 Jamie is a Senior Legal Consultant with Redstone Government Consulting, Inc. Formerly Senior Counsel with Lehr Middlebrooks Vreeland & Thompson, P.C., Jamie assists employers with compliance, problem prevention, and the analysis of complex employment law and contract related issues, as well as conducting investigations to address employee complaints. In addition, Jamie assists federal government contractors with regard to affirmative action compliance, Service Contract Act issues, the Drug Free Workplace Act, record keeping, mock compliance assessments and other issues specific to employers working with the federal government. She also regularly trains managers and other employees on non‐discrimination and anti‐harassment, as well as a wide variety of overall management leadership skills, and government contract specific topics. Jamie further advises clients on a wide range of employee benefits issues including ERISA welfare benefit plans, HIPAA, wellness plans, COBRA, the Affordable Care Act, and other federal and state laws, including related reporting requirements. Jamie assists clients in responding to complaints filed with external agencies such as the Equal Employment Opportunity Commission, the Department of Labor and the Department of Industrial Relations and provides litigation support as needed.
In addition to her experience with Lehr Middlebrooks Vreeland & Thompson, P.C., Jamie was an attorney and shareholder with Huntsville based law firm, Lanier Ford Shaver & Payne from 1994 – 2006, where she defended large and small employers, including government contractors, in cases involving sexual harassment, retaliatory discharge, disability, age, religion, race and sex discrimination, FMLA, ERISA, invasion of privacy, negligent supervision, intentional infliction of emotional distress, fraud and breach of contract. From 2006‐ 2009, Jamie served as General Counsel, Vice President of Human Resources, and Corporate Secretary for Digital Fusion, Inc., a Huntsville based government contracting firm. In 2009, Jamie founded her own employment law compliance business, Practical Employment Solutions, Inc., where she partnered directly with small businesses, including government contractors, to assist them with a full range of human resource and employment law compliance needs specifically targeted to prevent and correct employment law and other compliance issues before governmental audits, investigations or
litigation occurred. Jamie has also represented government contractors with regard to restrictive covenant issues, and defended a mid‐size, Virginia based contractor in a lawsuit involving allegations of violations of non‐competition agreements and misappropriation of trade secrets.
Jamie received her undergraduate and law degrees from The University of Alabama. During law school, she served as editor of THE LAW & PSYCHOLOGY REVIEW and a member of the Order of the Barristers, the John A. Campbell Moot Court Board, and the Phillip C. Jessup International Moot Court Team, where her team received the Dillard Award for Best Brief in the world.
Sheri Buchanan
Managing HR Consultant at Redstone Government Consulting, Inc.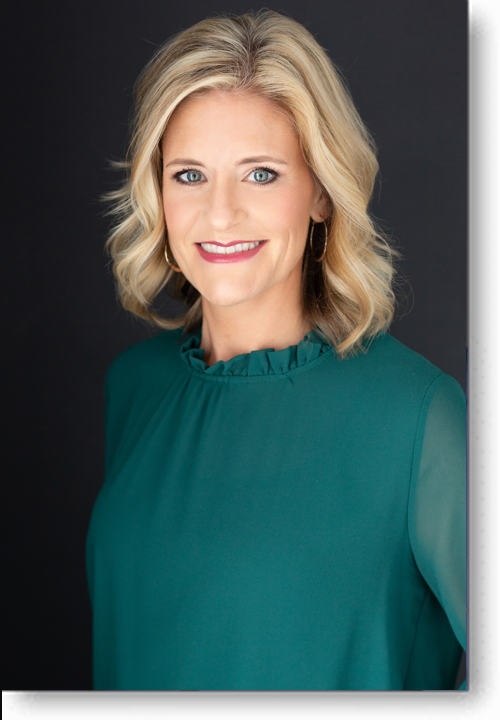 Ms. Buchanan is a Managing Human Resources Consultant with Redstone Government Consulting, Inc. She provides human resources consulting services to our customers on a broad range of issues to include establishing and implementing policies and practices, development of job analysis and descriptions, compensation planning and analysis for reasonableness assessments, and compliance with the various requirements of Department of Labor and, of great importance to government contractors, the Office of Federal Contract Compliance Programs.
Prior to joining Redstone Government Consulting, Inc., Sheri served in various roles in the Human Resources arena. While employed by a mid-size government contractor she assisted with database development, recruiting, Affirmative Action Planning and assisted with contract proposals. Sheri later became an Employment Specialist with one of the largest employers in Huntsville where she assisted and led managers in the interpretation and documentation of the progressive disciplinary process, to include authorization of employee terminations; conducted employee investigations, allegations of discrimination, sexual harassment, wrongful discharge and employee disputes; conducted unemployment hearings; conducted new employee orientation; developed and presented management training; administered facility compensation plan; monitored staffing budgets and wrote job descriptions and handbook revisions.
Sheri received a Bachelor of Science in Business Administration in Human Resource Management from the University of Alabama Huntsville in 1995.
Cataldo (Ki) Capitano
Senior Advisor at Capitano Consulting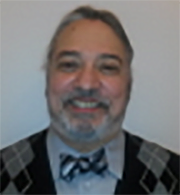 Ki Capitano is currently Senior Advisor with Capitano Consulting providing consultation, advice, assistance, and training on government contract financial and other regulatory compliance matters.
Ki began his career in government contracting in 1976, working as a contract auditor for the Defense Contract Audit Agency (DCAA). While with the DCAA, he performed a wide range of contract audits of government contractors and contract audit functions. He worked as an instructor at DCAA's contract audit institute in Memphis, TN designing, developing, and delivering training courses to DCAA auditors and managers in both technical and managerial subjects, as well as supporting briefings to industry and other government agencies, and worked at DCAA headquarters as program manager, responsible for a variety of audit initiatives.
Ki left government service in 1989 and worked several years for an international consulting firm. He started Capitano Consulting in 1992, offering a variety of services include design, development, and delivery of training courses, as well as advice and assistance to US Government contractors and acquisition officials addressing a broad range of government contracting topics and issues.
Ki holds a BS in Accounting from Virginia Commonwealth University, an MBA from George Mason University, and was previously a licensed CPA in Virginia, currently electing not to maintain and hold a CPA license or use the CPA title.
Courtney Edmonson, CPA
VP of Compliance Services & Sr. Managing Consultant at Redstone Government Consulting, Inc.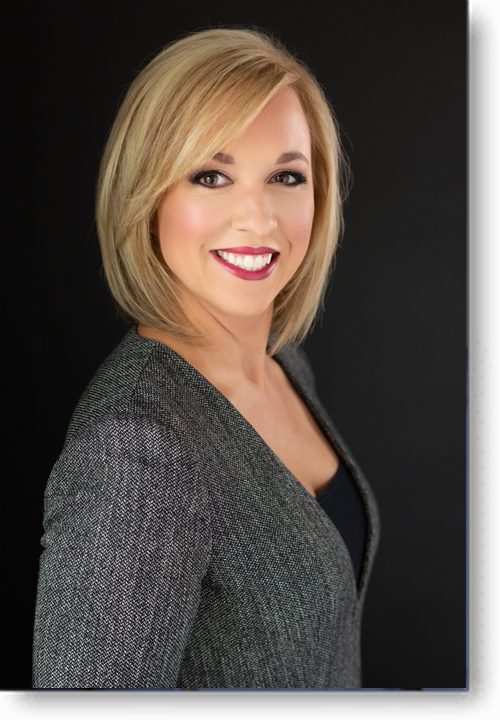 Courtney has extensive experience with Federal Acquisition Regulation (FAR) and Cost Accounting Standards (CAS) compliance, evaluation and preparation of Cost Presentations, cost accounting systems setup and reviews, and policy and procedure preparation. Prior to joining Redstone Government Consulting, Courtney served as a financial statement auditor for large and mid-tier government contractors.
Courtney works with small and large contractors in pro-actively preparing contractors for government contracts challenges as well as resolving complex DCAA and government procurement issues. Courtney's expertise includes establishing and/or evaluating job cost accounting structures; management and preparation of complex incurred cost and forward pricing rate proposals; evaluation of internal controls most often evaluated by DCAA to include billing and estimating systems; preparation/evaluation of policies and procedures; development of cost allowability evaluation programs, and; preparation of corrective action plans for overcoming DCAA audit findings.
Courtney is a lead instructor for the Federal Publication Seminars course, "Government Contractor Accounting System Compliance", and provides class instruction for other compliance courses and webinars such as "Preparation of Incurred Cost Submissions", "Cost Accounting Standards", and "Cost and Price Analysis".
Ms. Edmonson earned a Bachelor of Science Degree from Jacksonville State University and obtained her Master of Accountancy Degree from the University of Alabama in Huntsville, Alabama.
Lynne Fandetti
Director, South Pricing Team at DCMA Commercial Item Group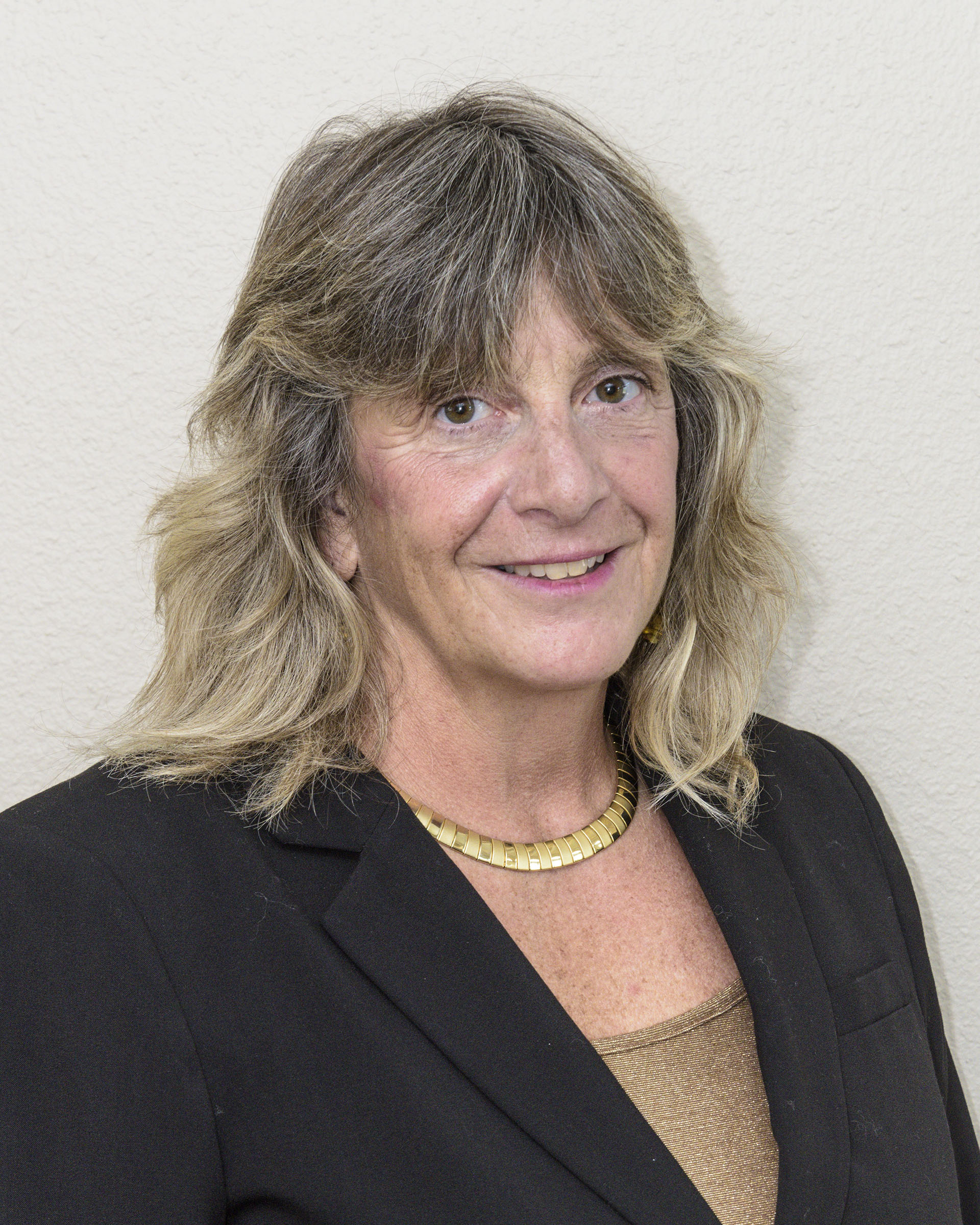 Lynne Fandetti is the St Pete Commercial Item Group Pricing Director. Lynne joined DCMA in June 2014 as one of the initial members of the commercial item pilot team. As a member of the commercial pilot team Lynne was instrumental in supporting efforts to establish and implement DCMA's formal Commercial Item Group. Lynne was recently recognized for this accomplishment at the Pentagon by the Under Secretary of Defense for AT&L. Prior to coming to DCMA Lynne spent over 25 years with the US Navy working in various acquisition roles including as a Procuring Contracting Officer, Lead Price Analyst and Program Integrator. Lynne is DAWIA Level III certified in Contracting and a member of the Defense Acquisition Corp, the National Contracts Management Association (NCMA), the National Defense Industrial Association (NDIA), and the Defense Entrepreneurs Forum (DEF). Lynne holds a Bachelor's degree in Business Administration from Roger Williams University and a Masters of Business Administration from the University of Massachusetts.
Matthew Schoonover
Partner at Koprince Law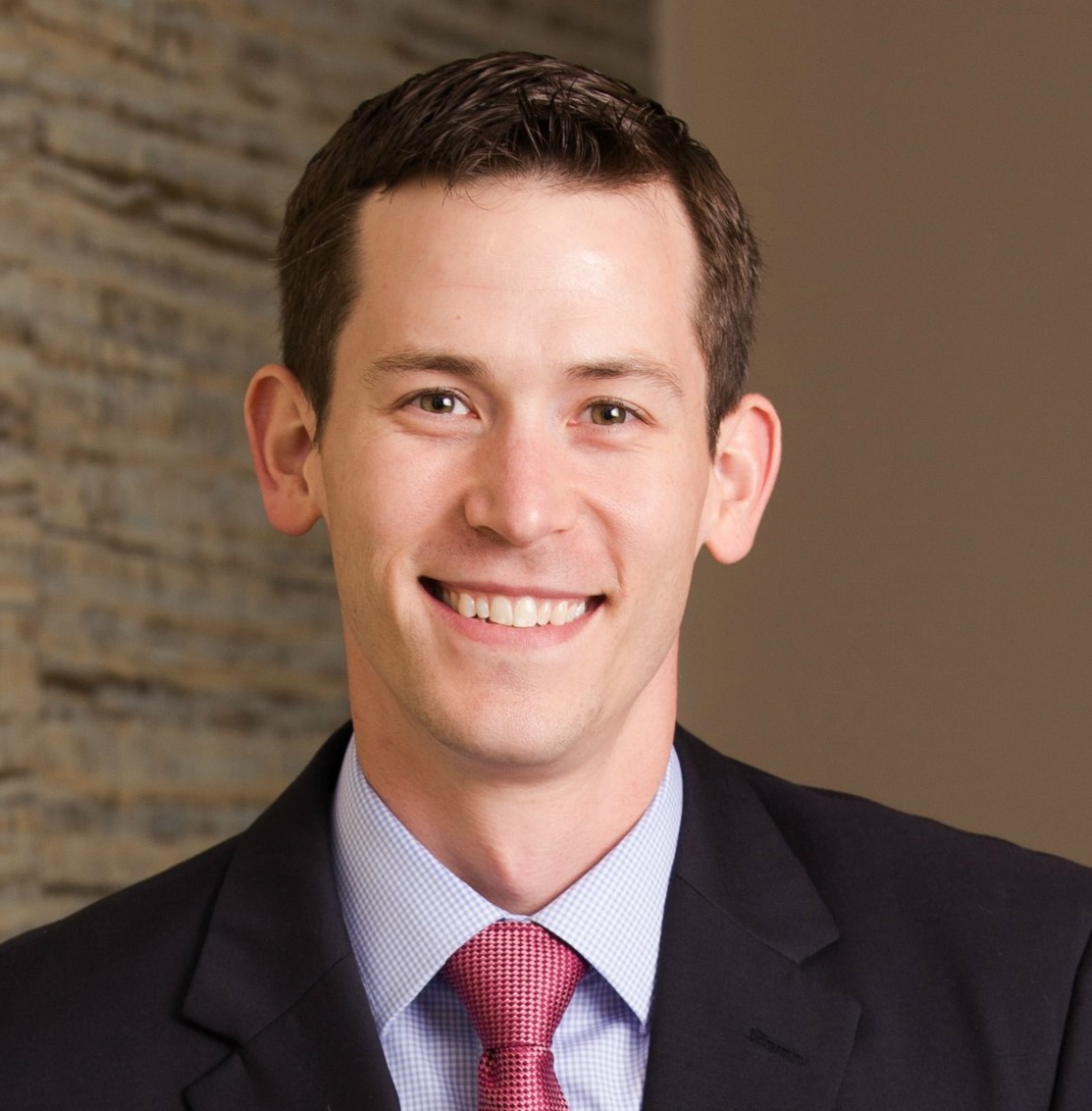 Matthew is a partner at Koprince Law LLC, where he counsels clients about the unique legal issues they experience working with the federal government. In addition to advising clients about regulatory and compliance issues (including under the FAR and SBA's, DOD's, and the VA's regulations), Matt prepares effective and compliant teaming agreements, subcontracts, mentor/protégé agreements, joint venture agreements, and other key documents. A significant portion of Matt's practice, moreover, involves representing contractors in bid protests, size and socio-economic category protests and appeals, and in claims and appeals matters under the Contract Disputes Act.
Matt has been honored to present on government contracting legal issues to a variety of audiences, including at several small business and veterans' contracting seminars. He has also been quoted in articles appearing in Bloomberg.com, Law360.com, Westlaw Journal, and Contract Management magazine. You can also read Matt's government contracting posts on SmallGovCon.com, including his 5 Things You Should Know series.
No matter the issue, Matt enjoys learning about prospective clients' industries and businesses. You can follow Matt on Twitter @mtschoonover or email him at mschoonover@koprince.com.
Michael Steen, CPA
VP National Consulting at Redstone Government Consulting, Inc.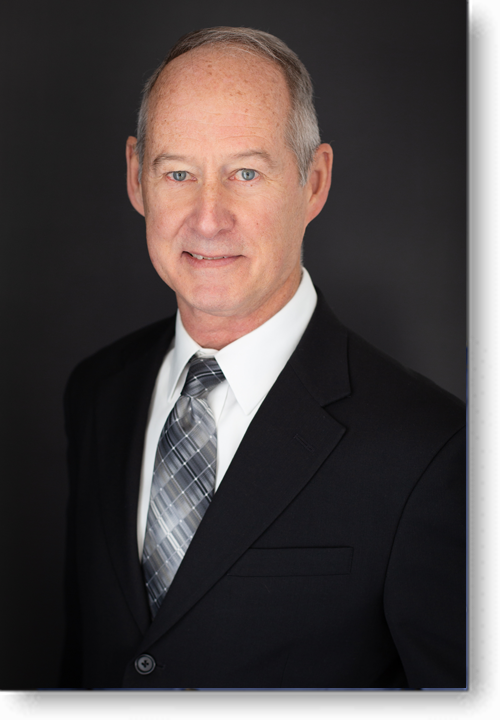 Mike Steen is a Senior Director with Redstone Government Consulting, Inc. and a specialist in complex compliance issues to include major contractor cost accounting & business system regulations, financial compliance, resolution of DCAA audit issues, Cost Accounting Standards application, litigation support, and claims preparation. Prior to joining Redstone Government Consulting, Mike served in a number of capacities with DCAA for over thirty years, and upon his retirement, he was one of the top seven senior executives with DCAA. Mike Served as a Regional Director for two DCAA regions, and during that time was responsible for audits of approximately $25B and 800 employees.
In October 2001, he was selected for the Senior Executive Service and in 2006 he received the Presidential Rank Award. During Mike's tenure with DCAA, he was involved in conducting or managing a variety of compliance audits, to include cost proposals, billing systems, Cost Accounting Standards, claims, defective pricing, and then-evolving programs such as restructuring, financial capability and agreed-upon procedures. He directly supported the government litigation team on significant contract disputes and has prepared and presented various lectures and seminars to DCAA staff and business community leaders.
Since joining Redstone Government Consulting in June 2007, Mike has developed and presented training and seminars on Government Contracts Compliance to NCMA, Federal Publications Seminars and various clients. Mike also is a prolific contributor of written articles to government contracting publications, as well as to our own Government Insights Newsletter. Mike also serves as the director of our training service offerings, with responsibilities for preparing and developing course content as well as instructing our seminars to clients and general audiences throughout the U.S. Mike also serves as a faculty instructor for the Federal Publications Seminars organization.
Mike has a BS Degree in Business Administration from Wichita State University. He is also a graduate of the DCAA Director's Fellowship Program in Management, and has a Masters Degree in Administration from Central Michigan University. Mr. Steen also completed a number of OPM's management and executive development courses.