Speakers
Anthony Black
Jamie Brabston
Sheri Buchanan
Jerry Gabig
John Gilbert
Asa Gilliland
Ken Heinzman
Krista Larson
Jon Levin
John Shire
Karin Yorke
Anthony Black
Supervisory Investigator, Contractor Disclosure Program Manager
Anthony Black is a Supervisory Investigator and the Contractor Disclosure Program Manager within the Department of Defense Office of Inspector General (DoD OIG). Mr. Black is responsible for managing the program that affords government contractors a means of disclosing violations of Federal criminal law and violations of the civil False Claims Act, discovered during self policing activities.
Proir to joining the DoD OIG, Mr. Black served in the U.S. Air Force retiring as a Chief Master Sergeant with 30 years of service. He has held various levels of responsibilities from Operations Functional Manager and Superintendent Warfighting Integration where he collaborated with major command counterparts on future needs of the Cyberspace Air Force Career Field and training requirements for personnel. He has also provided executive level administrative and logistical support to senior command officials.
Mr Black has a bachelor of arts degree in Business Administration with a concentration in Management, from Strayer University. He has received various decorations and awards throughout his career including the Meritorious Civilian Service Medal and the Military Meritorious Service Medal.
Jamie M. Brabston
Senior Legal Consultant, Redstone GCI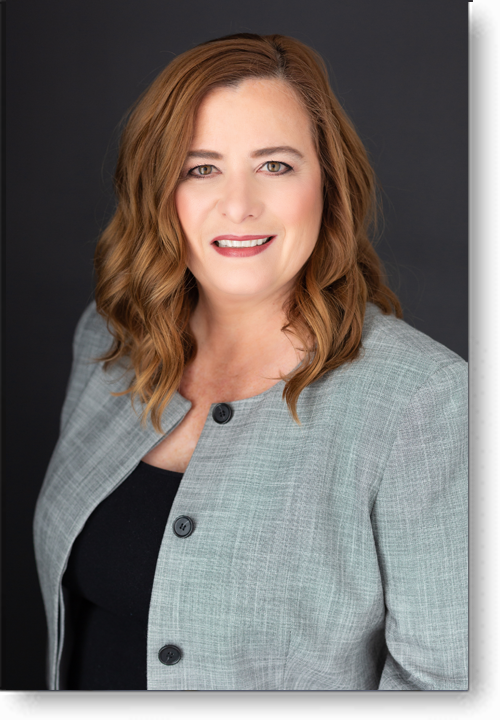 Jamie is a Senior Legal Consultant with Redstone Government Consulting, Inc. Formerly Senior Counsel with Lehr Middlebrooks Vreeland & Thompson, P.C., Jamie assists employers with compliance, problem prevention, and the analysis of complex employment law and contract related issues, as well as conducting investigations to address employee complaints. In addition, Jamie assists federal government contractors with regard to affirmative action compliance, Service Contract Act issues, the Drug Free Workplace Act, record keeping, mock compliance assessments and other issues specific to employers working with the federal government. She also regularly trains managers and other employees on non‐discrimination and anti‐harassment, as well as a wide variety of overall management leadership skills, and government contract specific topics. Jamie further advises clients on a wide range of employee benefits issues including ERISA welfare benefit plans, HIPAA, wellness plans, COBRA, the Affordable Care Act, and other federal and state laws, including related reporting requirements. Jamie assists clients in responding to complaints filed with external agencies such as the Equal Employment Opportunity Commission, the Department of Labor and the Department of Industrial Relations and provides litigation support as needed.
Sheri Buchanan
Managing HR Consultant, Redstone GCI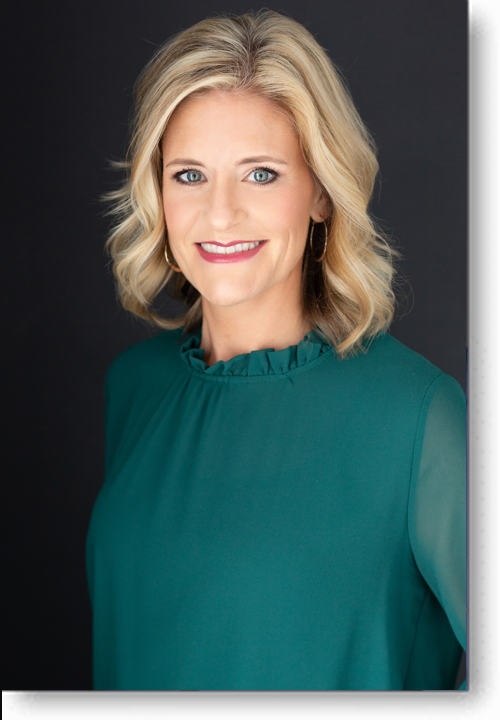 Ms. Buchanan is a Managing Human Resources Consultant with Redstone Government Consulting, Inc. She provides human resources consulting services to our customers on a broad range of issues to include establishing and implementing policies and practices, development of job analysis and descriptions, compensation planning and analysis for reasonableness assessments, and compliance with the various requirements of Department of Labor and, of great importance to government contractors, the Office of Federal Contract Compliance Programs.
Prior to joining Redstone Government Consulting, Inc., Sheri served in various roles in the Human Resources arena. While employed by a mid-size government contractor she assisted with database development, recruiting, Affirmative Action Planning and assisted with contract proposals. Sheri later became an Employment Specialist with one of the largest employers in Huntsville where she assisted and led managers in the interpretation and documentation of the progressive disciplinary process, to include authorization of employee terminations; conducted employee investigations, allegations of discrimination, sexual harassment, wrongful discharge and employee disputes; conducted unemployment hearings; conducted new employee orientation; developed and presented management training; administered facility compensation plan; monitored staffing budgets and wrote job descriptions and handbook revisions.
Jerome S. Gabig
Attorney, Federal Government Contracts, Wilmer & Lee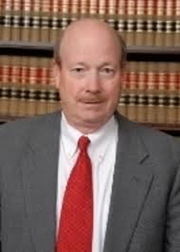 John F Gilbert
Regional Audit Manager (RAM), DCAA Central Region
In October 2014, Mr. John Gilbert became a Regional Audit Manager (RAM) for the Central Region, Defense Contract Audit Agency (DCAA), located in Irving, Texas. In this capacity, Mr. Gilbert is responsible for managing audits of Defense and other Federal contractors in four field offices in three states and leading a staff of over 130 professional auditors and related administrative and support employees.
Mr. Gilbert began his career in 1989 with the Defense Contract Audit Agency in Akron, Ohio and progressed to a senior auditor. In March 2000 he was promoted to a Technical Specialist in the North Carolina Branch Office and was responsible for the technical management and performance of audits in the areas of Truth In Negotiation, Pricing and Internal Control System Reviews (Control Environment and Overall Accounting, General IT, Budget and Planning, Purchasing, Labor, Material Management Accounting, Compensation, Billing, Estimating, Indirect Other Direct Costs). Mr. Gilbert became a supervisory auditor in January 2004 and was responsible for the supervision and accomplishment of audit effort performed by a team of auditors over contractors within an assigned geographical area. He supervised audit teams cognizant over a wide range of contractors, from very small mobile companies to large major contractors.
In September 2007, Mr. Gilbert relocated to Atlanta, GA and in October 2009 was promoted to the Chief, Technical Programs Division (RST) and was responsible for providing expert technical audit guidance, staff assistance and related training to all field audit offices (FAOs) in the DCAA Eastern Region to ensure compliance with Generally Accepted Government Auditing Standards (GAGAS) and Agency guidance.
In May 2012, Mr. Gilbert rotated to the Field Audit Office Manager position at the DCAA Atlanta Branch Office, and was responsible for managing and administering a staff 40 personnel, who were located in two separate sub offices and the branch office. The office performed comprehensive financial audits and financial advisory services at over 450 contractors throughout the state of Georgia.
Mr. Gilbert has a Bachelor of Business Administration degree in Accounting from Kent State University. He is a Certified Public Accountant (CPA) licensed in the State of Ohio. Mr. Gilbert is a DoD Certified Acquisition Professional – Level III and a Certified Financial Manager.
Asa J. Gilliland
President & Director, Redstone GCI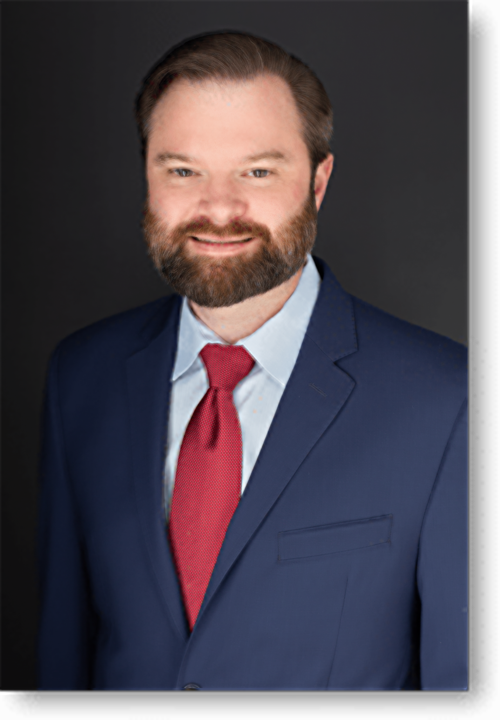 Asa is the President of Redstone Government Consulting, Inc. and provides contract compliance services to small and large companies contracting with the U.S. Government. Asa has assisted contractors all over the U.S., as well as worked with clients in Europe, Australia and the Middle East and specializes in DCAA audit compliance and accounting information systems. He frequently serves as a compliance resource to 8(a), HUBZone, SDVOSB, tribally-owned and other small business designation clients and has served as the technical lead in proposal cost-volume preparation, responses to DCAA audit issues and crafting of corrective action plans in response to government issues, and development of complex cost accounting structures.
Asa also serves as the compliance lead and project manager for Deltek Costpoint™ and GCS™, where he provides critical oversight and management to ensure that Costpoint services provided to our government contractor clients are conducted in a manner to ensure compliance with relevant regulation. His role as a compliance project manager has also included the technical design lead for the implementation of other accounting systems designed from the ground up to provide compliance with all relevant aspects of the DCAA pre and post-award accounting system audits.
Ken Heinzman
Justice Liaison Auditor, DCAA
Ken Heinzman is the Justice Liaison Auditor for the Defense Contract Audit Agency (DCAA). Ken has been with DCAA for 8 years with last assignment prior to moving to the JLA position was as a senior auditor at a major contractor resident office leading audits on forward price proposals, systems, and incurred cost submissions. Ken has a Bachelor's Degree from Western Michigan University and is also a Certified Internal Auditor.
Krista Larson
Divisional Administrative Contracting Officer, DCMA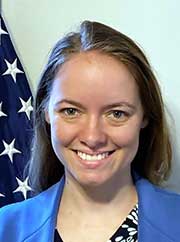 Krista Larson was born in Aurora, Colorado to a military family. She was raised at various Air Force bases around the country. Krista has continued her family's legacy of Department of Defense work and is currently a Divisional Administrative Contracting Officer with the Defense Contract Management Agency in Chicago, Illinois.
Krista started her government career as a summer intern while in college with the Defense Finance and Accounting Service in Cleveland, Ohio in 2009, where she primarily assisted with the first public audit of the financial statements for the U.S. Marine Corps. Krista was selected to remain working during the school semester at the conclusion of the summer internship. Following graduation, Krista was accepted into the Leaders in Motions program, a rotational leadership development program, within DFAS wherein she prepared financial statements and other accounting duties for the U.S. Navy.
As a result of the audit training while an intern with DFAS, she was then selected for an auditor position with the Defense Contract Audit Agency in Fairfax, Virginia in 2011. Krista worked with both large and small defense contractors while with DCAA. Krista focused on audits of forward pricing rates, contract cost proposals, and final indirect rates as well as audits assessing compliance with Cost Accounting Standards.
The experience gained at DCAA led Krista to the Defense Contract Management Agency, which she joined in 2014 as a Cost Monitor in Chicago, Illinois. Krista performed a range of cost analysis and estimating activities related to corporate level expenses. She was selected for a promotion to Contract/Price Cost Analyst in 2016, with a primary focus on developing and training others on forward pricing rates.
Krista transitioned to a Divisional ACO position with DCMA in 2018, where she actively engages on managing Government risk in contracting related to the operations of an engineering modification segment of The Boeing Company. Her primary functional areas are monitoring and negotiation of indirect rates, validation of cost accounting practices, and approval of the contractor's business processes and systems.
Krista holds a bachelor's degree in accounting and economics from Baldwin Wallace College in Berea, Ohio. She is Defense Acquisition Workforce Improvement Act Level III certified in Contracting and DAWIA Level I certified in Auditing.
Krista currently lives in Mokena, IL with her husband and enjoys cooking and reading in her free time.
Jon Levin
Senior Counsel at Aerojet Rocketdyne
Jon Levin is currently a Senior Counsel with Aerojet Rocketdyne where he is the Director of International Trade Compliance. In Jon's current role, he provides advisory and legal services to the company in the areas of trade compliance and compliance with government regulations.
Jon began his legal career in private practice before spending 6-years as an attorney with the Intelligence Community in Washington, D.C. In 2012, Jon and his wife Michelle relocated to Huntsville, AL where they both worked with local law firms. During Jon's time practicing law, he has represented clients on a variety of matters pertaining to contract disputes, bid protest, contract changes, mandatory disclosures, conflicts of interest, terminations and small business regulations.
Throughout his career, Jon has successfully represented both the government and industry on a variety of matters centered on government contract law and has represented clients before the Armed Services and Civilian Boards of Contract Appeals. He has also litigated bid protests with the Court of Federal Claims and size status and NAICS code protests at SBA.
Jon holds a B.A. from Vanderbilt University and a J.D. from the University of Virginia School of Law. Jon has served as a board member for a number of organizations and is active within the Bar Association of North Alabama.
John Shire
Director, Redstone GCI
John is a Director with Redstone Government Consulting, Inc. providing government contract consulting services to our clients primarily related to the DFARS business systems, CAS Disclosure Statements, and DCAA/DCMA compliance preparation, advisory, and defense. Prior to joining Redstone Government Consulting, John served in a number of capacities with DCAA/DCMA for more than 30 years. Upon his retirement, he was based in Texas as an SES-level Corporate Audit Director for DCAA, managing a staff of 300 auditors at one of the largest DOD programs.
John began his career in the late 80s working in the Clearwater, FL audit office and over the next three decades he progressed through a number of positions within both DCAA and DCMA with career highlights as DCAA Program Manager at Ft. Belvoir, Chief of Technical Programs Division, Deputy Assistant Director-Policy, Director of the DCMA Cost and Pricing Center, the SES-level Lockheed Martin Corporate Audit Director, and Director of Integrity and Quality Assurance.
John's three decades of experience in performing and leading DCAA auditors and DCMA reviewers provides a wealth of expertise to our clients. John's role, not only in the performance of audits, but also in the development of audit policy affords him unique insights into the defense of audit findings and the linkage of audit program steps to the underlying regulatory framework. He is an expert in FAR, DFARS, and other agency acquisition regulation, as well as a subject matter expert in the Cost Accounting Standards having reviewed and provided audit feedback on many of the largest and most complex cost accounting practices during his tenure with the DCAA.
John's tenure with DCAA and DCMA came at a critical time during each agency's history where a number of changes were occurring such as the response to the ICS backlog, development of audit approaches to the DFARS Business Systems and implementation of new audit initiatives as a result of Congressional oversight through the NDAA process. John's leadership at the DCMA Cost & Pricing center saw oversight of all major DOD pricing actions, leadership of should cost review teams, the Commercial Pricing group and many other areas of strategic value to our clients. His involvement in these and other Agency initiatives is of great value to our clients due to his in depth understanding of DCAA and DCMA's internal policy directives.
Karin Yorke
Attorney, DCMA Contract Integrity Center (CIC)
Karin Yorke, located in Carson, CA, is one of six DCMA Contract Integrity Center ("CIC") attorneys geographically dispersed across the United States. The CIC is operated by DCMA's Office of General Counsel and is led by its Director, Kay Lindbeck. As a CIC attorney, Ms. Yorke is 100% dedicated to the facilitation of the prevention, detection, and investigation of potential defense contractor fraud/misconduct, as well as the facilitation and coordination of appropriate contractual, administrative, civil and/or criminal remedies.
Prior to joining DCMA, Ms. Yorke worked in the private sector representing defense contractors, first as a litigation associate and partner at the law firm McKenna, Long & Aldridge LLC (now Dentons), and then as an investigations counsel at Northrop Grumman Corp. While at Northrop, Ms. Yorke managed internal investigations and coordinated government investigations involving allegations of fraud waste and abuse and other illegal conduct, and provided legal advice regarding fraud detection and prevention and other related topics.
Ms. Yorke earned her Bachelor of Arts degree in 1985 from the University of Oregon and her J.D. in 1988 from Georgetown University Law Center. She can be contacted at mailto:Karin.K.Yorke.civ@mail.mil.