Speakers
Walter Batson
Mary A. Birdsong
Courtney Edmonson
Steven Koprince
Jeff McGrath
Lynn Oakes
Jerry Ripperger
Bill Roark
Ken Saccoccia
John C. Shire
Michael Steen
Chanda Tallman
Walter Batson
Co‐Founder InterFuze Corporation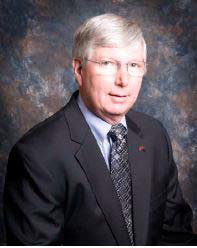 Walter is the co-founder, Chairman and former Chief Executive Officer of Camber Corporation. Over Walter's 25+ career with Camber Corporation he led the company from a startup of 3 employees to over 2,000 employees with offices all over world with annual revenues approaching $500m. A part of this growth was from strategic acquisitions and a strategy for diversification of the company that allowed Camber to grow in a difficult contracting environment. In addition to his role on the buy-side, Walter also steered Camber into a 100% ESOP and later the acquisition of Camber by New Mountain Capital. Since his retirement as CEO of Camber Corporation, Walter has been closely involved with many local companies as both an investor and advisor. He currently serves as the lead investor and Chairman of the Board at Interfuze Corporation, a local small business poised for growth and backed by an excellent track record of success serving their government customers. Walter brings a wealth of knowledge concerning acquisition strategy from a large business perspective, as well as his experience from Interfuze where he and his management team are using acquisition to fuel the growth of a small business.
Mary A. Birdsong
Assistant Director, Office of Small Business Programs, for the Army Contracting Command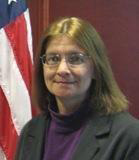 Mary Birdsong serves as the Assistant Director, Office of Small Business Programs, for the Army Contracting Command. The ACC provides global contracting support to the operational Army, Joint War Fighters and other federal agencies while ensuring the most responsible use of taxpayer dollars.
Ms. Birdsong serves and the lead senior Small Business Advisor for ACC, reporting directly to the Commander. Ms. Birdsong is responsible for advising the ACC Commander on all matters pertaining to small business. She is responsible for encouraging contracting strategies for small business participation and oversee and monitor the Command's small business goal attainment. Ms. Birdsong's responsibilities span over the Mission Installation Contracting Command (MICC) and the Expeditionary Contracting Command (ECC), including globally located full and part time small business advisors and advocates.
Prior to leading ACC's Small Business Office, Ms. Birdsong was on a developmental assignment at the Space Missile Defense Command (SMDC/ARSTRAT) Office of Small Business Programs. Prior to this assignment, she served as the Acting Director and Deputy Assistant Director for Small Business Programs at the Army Aviation and Missile Command (AMCOM), Redstone Arsenal, where she oversaw and reported small business program achievements for the AMCOM Logistics Center (ALC), the Army Aviation and Missile Research Development and Engineering Center (AMRDEC), PEO Aviation, PEO Missiles & Space, Garrison, Security Assistance Management Directorate (SAMD), US Army Test, Measurement and Diagnostic Equipment Activity (USATA). Ms. Birdsong also oversaw small business programs and achievements at three subordinate contracting activities: Army Aviation Technical Directorate (Fort Eustis), Corpus Christi Army Depot (CCAD), and the Letterkenny Army Depot (LEAD). Prior to her appointment as the Deputy Assistant Director, she was a small business specialist in the AMCOM Office of Small Business Programs.
Ms. Birdsong began her career as an Army Materiel Command intern in the contracting and acquisition field. As a contract specialist and contracting officer, Ms. Birdsong has held limited and unlimited warrants. Other experience includes contracting and acquisitions with the Army Aviation and Missile Command (AMCOM), the Army Aviation and Troop Support Command (ATCOM), and the Army Aviation Systems Command (AVSCOM).
Ms. Birdsong is a graduate of Southern Illinois University and has a Master of Business Administration (MBA) from the University of Management and Technology (UMT), Arlington, Virginia.
She is a member of the Army Acquisition Corps and has Level III certification in Acquisition Management and Level I certification in Program Management.
Ms. Birdsong's awards include the Army Materiel Command Small Business Specialist of the year, the Department of the Army Small Business Specialist of the year, Commanders Award for Civilian Service, Superior Civilian Service Award, and several commendations for service efforts throughout her career.
Courtney Edmonson, CPA
VP Small Business Consulting Redstone Government Consulting, Inc.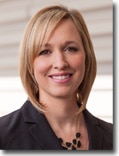 Courtney has extensive experience with Federal Acquisition Regulation (FAR) and Cost Accounting Standards (CAS) compliance, evaluation and preparation of Cost Presentations, cost accounting systems setup and reviews, and policy and procedure preparation. Prior to joining Redstone Government Consulting, Courtney served as a financial statement auditor for large and mid-tier government contractors.
Courtney works with small and large contractors in pro-actively preparing contractors for government contracts challenges as well as resolving complex DCAA and government procurement issues. Courtney's expertise includes establishing and/or evaluating job cost accounting structures; management and preparation of complex incurred cost and forward pricing rate proposals; evaluation of internal controls most often evaluated by DCAA to include billing and estimating systems; preparation/evaluation of policies and procedures; development of cost allowability evaluation programs, and; preparation of corrective action plans for overcoming DCAA audit findings.
Courtney is a lead instructor for the Federal Publication Seminars course, "Government Contractor Accounting System Compliance", and provides class instruction for other compliance courses and webinars such as "Preparation of Incurred Cost Submissions", "Cost Accounting Standards", and "Cost and Price Analysis".
Ms. Edmonson earned a Bachelor of Science Degree from Jacksonville State University and obtained her Master of Accountancy Degree from the University of Alabama in Huntsville, Alabama.
Steven Koprince
Founder and Managing Partner Koprince Law LLC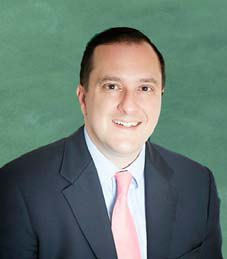 Steven Koprince is the founder and Managing Partner of Koprince Law LLC, a boutique law firm dedicated exclusively to providing legal solutions to federal government contractors. Steven is the author of The Small Business Guide to Government Contracts (AMACOM Books, 2012), a compliance guide designed to help small companies navigate the federal market‐place, and blogs regularly on small government contracting issues at SmallGovCon. Steven's work has been published by leading industry and legal publications, including Contract Management Magazine, The Procurement Lawyer, The Federal Lawyer, Law360, and many others. Steven is a graduate of Duke University and the Marshall‐Wythe School of Law at the College of William & Mary in Virginia.
Jeff McGrath
Managing Director Wells Fargo Securities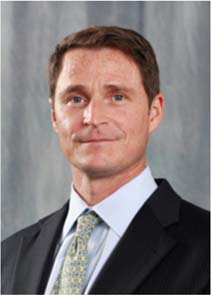 Jeff McGrath is a managing director in the Industrials group at Wells Fargo Securities. Jeff has more than 20 years of investment banking experience and joined Wells Fargo Securities as head of the Defense, Aerospace, and Technology Services practice in 2012.
Previously, Jeff served as a managing director and head of the Defense, Aerospace, and Technology Services, Information Technology Services, and Business Process Outsourcing practices at Sagent Advisors. Jeff also served as head of Sagent Advisors' Charlotte office and as a member of Sagent's Board and Operating Committee.
Prior to Sagent, Jeff spent 15 years with Wells Fargo Securities' predecessors, where he last served as head of the Defense, Aerospace, and Technology Services Investment Banking group.
Jeff earned a B.B.A. in finance and economics from Baylor University.
Lynn Oakes
Vice President of Contracts at Camber Corporation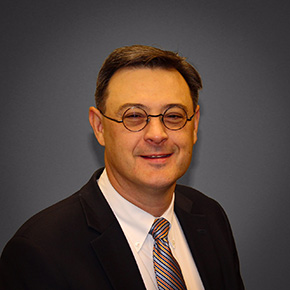 Mr. Lynn Oakes is the Vice President of Contracts at Camber Corporation, a Large Business in Huntsville, Alabama. His Contracts Department is a cradle-to-grave organization that supports pre-proposal activities, proposal development, manages approximately 500 contracts, and actively works contract closeouts. Camber's portfolio includes contracts across all Department of Defense agencies, Federal Civilian agencies, State Governments and Foreign Governments. He has participated in two mergers and acquisitions at Camber including that of Novonics Corporation (a small business) and Avaya Government Solutions Group (a large business). Prior to Camber, Mr. Oakes served as a Vice President and Business Unit Director of Contracts at Science Applications International Corporation (SAIC) both in Huntsville, Alabama and McLean, Virginia managing a Business Unit portfolio in Federal Civilian Information Technology worth more than $800M. Mr. Oakes began his career in contracting with the Naval Air Systems Command in 1991 serving as a Contracts Specialist and then warranted Contracting Officer until 1998. Mr. Oakes achieved DAWIA Level III Certification in 1996 and earned his Bachelor's Degree from James Madison University.
Jerry Ripperger
VP Consulting Principal Financial Group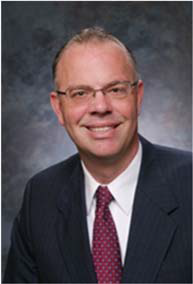 Jerry Ripperger is vice president consulting at the Principal Financial Group®. He has over 28 years of experience being involved in developing and implementing employee benefit programs for owners and employees of growing businesses. He currently specializes in Employee Stock Owner‐ship Programs (ESOPs), and he tours the country educating advisors about the benefits of introducing ESOPs to their business owner clients.
Previously, he consulted on consumer driven healthcare, including health savings accounts (HSAs), health reimbursement arrangements (HRAs), and wellness programs.
Jerry has extensive experience as a spokesperson and author. His articles have been published in HR Magazine, HR.com, Employee Benefit News, Broker World, and Best's Review and his media experience included the Associated Press, New York Times, BusinessWeek, Forbes, CNN/Money, Dow Jones, and the Wall Street Journal.
Bill Roark
Co‐Founder and Chief Executive Officer Torch Technologies, Inc.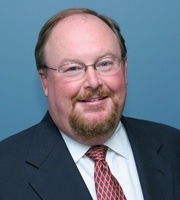 Bill Roark is the co‐founder and CEO of Torch Technologies, Inc., and has over 30 years of Department of Defense‐related experience. As the CEO of Torch, Roark has guided Torch to national recognition as one of the Top 100 Fastest Growing Companies in America, according to Entrepreneur Magazine, and nine consecutive selections on the Inc.5000 list recognizing the Fastest Growing Private Companies, including recogni‐tion as the No. 1 Fastest Growing Privately‐Held Defense Contractor in the Southeast Region. Most recently, in 2016, Torch was named one of America's Best Small Companies by Forbes, and Great Place to Work and Fortune named Torch a Best Workplace in Consulting and Professional Services. During his tenure at the company, Torch has been a three‐time recipient of the Better Business Bureau Torch Award for outstanding business ethics, and has been recognized by the Huntsville/Madison County Chamber of Commerce as the Small Business of the Year in Technology (2007).
Roark considers employee relations and benefits one of the most important aspects of business management, and he has worked diligently to ensure top benefits and working conditions, resulting in local recognition as one of the Best Places to Work in Huntsville/Madison County in 2016, 2012, and 2008. Torch has received national recognition by The Principal Financial Group as one of The Principal 10 Best Companies for Employee Financial Security, as well as recognition by Inc. Magazine and Winning Workplaces as a Top Small Company. In 2013, Torch was recognized by the Small Business Administration as "Small Business Prime Contractor of the Year" representing the eight southeastern states in SBA Region IV. Additionally, in 2015, Washington Technology listed Torch in its annual "Top 100" Government Contractors ranking. Before founding Torch Technologies, he worked for Camber Corporation as a Senior Vice President. Prior to joining Camber, Roark was with Nichols Research Corporation, at which he worked his way up from an entry level scientist position to become the President of the Criminal Justice Systems Operations Segment. Roark earned an M.S. in Physics from the University of Kentucky and a B.S. in Mathematics from Cumberland College.
Ken Saccoccia
Deputy Director of the Defense Contract Audit Agency (DCAA)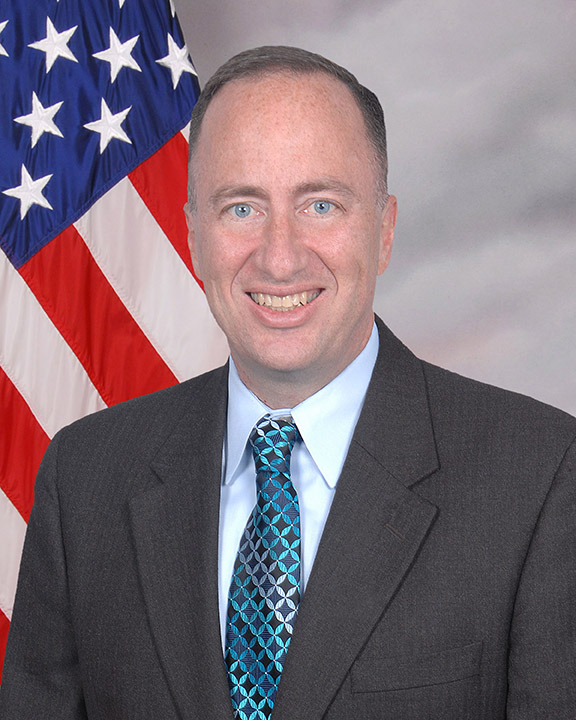 Mr. Saccoccia is the Deputy Director, Defense Contract Audit Agency (DCAA) and has served in this position since April 2015. In this capacity, he is responsible for assisting the Director, DCAA in leading the agency's worldwide operation, which includes over 5,000 personnel, and an annual operating budget of approximately $650 million. Prior to being appointed Deputy Director, Mr. Saccoccia served as the Regional Director, Mid-Atlantic Region and was responsible for managing the operations of audits of Defense and other Federal contractors in 31 field offices located in six states, and leading a staff of over 1000 professional auditors and related administrative and support employees in the Region.
Mr. Saccoccia 's DCAA career began in June 1983 as an Auditor Trainee at the General Dynamics Resident, Office Groton, Connecticut. Mr. Saccoccia has held various auditor, supervisory and management positions at DCAA Field Audit Offices and Headquarters. His supervisory positions included serving at the Raytheon Submarine Signal Division, Portsmouth, Rhode Island, and the European Branch Office, Wiesbaden Germany. Mr. Saccoccia was promoted to a Headquarters program manager position in January 1998. From 2003-2006, he served as the Chief of the Special Programs and Quality Assurance Divisions of the Policy and Plans Directorate. In 2006, Mr. Saccoccia was appointed to the Senior Executive Service and served as the Assistant Director, Policy and Plans with the responsibility for the development and issuance of contract audit policy, including procedures, guidelines, and standards for the conduct of contract audits Agency-wide.
Mr. Saccoccia attended the University of Rhode Island receiving a Bachelor of Science Degree and Master's Degree in Business Administration. Mr. Saccoccia also participated in OPM'S LEGIS Fellows Program in 2001, working with the Senate Permanent Subcommittee on Investigations. Mr. Saccoccia was awarded the DCAA Meritorious Civilian Service Award in 2009.
John C. Shire
Director Cost and Pricing Center for DCMA

Mr. Shire was selected as the Director Cost and Pricing Center for DCMA in April 2016. As the Director, Mr. Shire manages the operation of an organization of over 500 acquisition professionals, including warranted Contracting Officers and numerous functional specialists providing support to the DoD acquisition enterprise – from contract award to contract closeout. Before moving to the Director position Mr. Shire supported the Cost and Pricing Center as an acting Team Leader for CACO/DACO network supporting the Boeing Corporation as well as a Multi-Contractor team.
Mr. Shire was the DCAA Deputy Assistant Director of the Policy Directorate. Mr. Shire had a 27 year career with DCAA. He began his career with DCAA in 1987 as an auditor trainee in Clearwater, Florida. He progressed through DCAA holding various positions such as regional IT auditor, supervisory auditor, program manager, chief of technical programs, branch manager, and chief of the pricing and special programs division.
Mr. Shire has a Bachelor of Science Degree in Accounting from the University of South Florida in Tampa, Florida. He also has a Masters in Business Administration from University of South Florida. He is a licensed CPA in the State of Vermont and a member of the American Institute of Certified Public Accountants. He is also a Certified Information Systems Auditor (CISA). Mr. Shire has received numerous awards and recognition throughout his career.
Mr. Shire currently resides in Haymarket, Virginia. In his spare time, he enjoys golfing and traveling.
Michael Steen, CPA
VP National Consulting Redstone Government Consulting, Inc.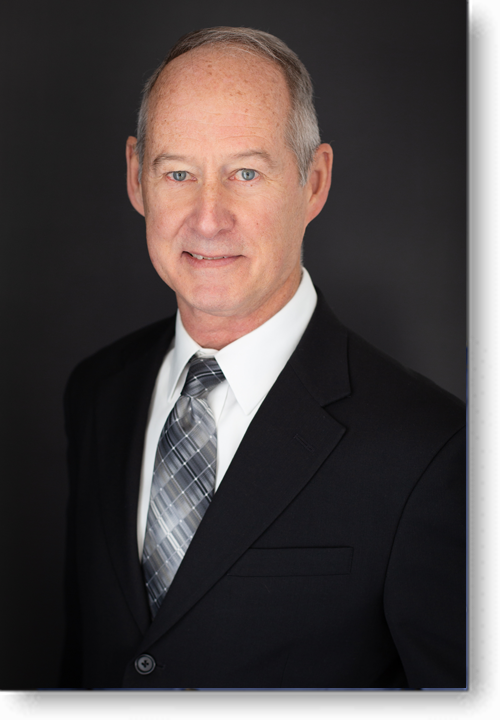 Mike Steen is a Senior Director with Redstone Government Consulting, Inc. and a specialist in complex compliance issues to include major contractor cost accounting & business system regulations, financial compliance, resolution of DCAA audit issues, Cost Accounting Standards application, litigation support, and claims preparation. Prior to joining Redstone Government Consulting, Mike served in a number of capacities with DCAA for over thirty years, and upon his retirement, he was one of the top seven senior executives with DCAA. Mike Served as a Regional Director for two DCAA regions, and during that time was responsible for audits of approximately $25B and 800 employees.
In October 2001, he was selected for the Senior Executive Service and in 2006 he received the Presidential Rank Award. During Mike's tenure with DCAA, he was involved in conducting or managing a variety of compliance audits, to include cost proposals, billing systems, Cost Accounting Standards, claims, defective pricing, and then-evolving programs such as restructuring, financial capability and agreed-upon procedures. He directly supported the government litigation team on significant contract disputes and has prepared and presented various lectures and seminars to DCAA staff and business community leaders.
Since joining Redstone Government Consulting in June 2007, Mike has developed and presented training and seminars on Government Contracts Compliance to NCMA, Federal Publications Seminars and various clients. Mike also is a prolific contributor of written articles to government contracting publications, as well as to our own Government Insights Newsletter. Mike also serves as the director of our training service offerings, with responsibilities for preparing and developing course content as well as instructing our seminars to clients and general audiences throughout the U.S. Mike also serves as a faculty instructor for the Federal Publications Seminars organization.
Mike has a BS Degree in Business Administration from Wichita State University. He is also a graduate of the DCAA Director's Fellowship Program in Management, and has a Masters Degree in Administration from Central Michigan University. Mr. Steen also completed a number of OPM's management and executive development courses.
Chanda Tallman
GSA Industry Liaison,General Services Administration Federal Acquisition Service
Chanda is the Industry Liaison of GSA's Direct Client Support Division, which provides onsite, matrix support for GSA customers within Federal agencies and the Department of Defense. Chanda has the opportunity to work closely with GSA's industry partners to provide service and support in all areas of the acquisition process, from helping small businesses obtain their first GSA schedule contract, to advising large businesses about acquisition solutions to meet their customer's demands.
Chanda has over 15 years of experience in all areas of Federal acquisition, including one year as a contract administrator with industry prior to beginning her career as a civil servant. Chanda was selected as a Department of the Army Intern located within the Contracting and Acquisition Management Office of the Space and Missile Defense Command. During her time at SMDC she was selected to attend the Army Logistics Management College's Army Acquisition Basic Course.
After successful completion of the Army Intern Program Chanda accepted a contracts specialist position with the Missile Defense Agency supporting the GroundBased Midcourse Defense program. Most recently, prior to accepting her position with GSA, Chanda supported the needs of PEO Aviation and the Warfighter as a contracting officer for both the Blackhawk and Light Utility Helicopter PMs.
Chanda holds a Bachelor's of Science in Business Administration from the University of AlabamaHuntsville,
as well as a Master's of Science in Acquisition and Contract Management from Florida Institute of Technology. Chanda is DAWIA Level III certified in Contracting and DAWIA Level II certified in Program Management.
Chanda and her husband, Nolan, have three children, ages 3 to 10, and they reside in their hometown of Fayetteville, TN.