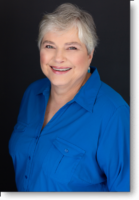 Cheryl Anderson, CPA
Director
Cheryl Anderson has been a Director with Redstone Government Consulting, Inc., since 2013. She provides Government Contract Consulting services to our government contractors primarily related to equitable adjustment claims, terminations, CAS Disclosure Statements, and DCAA audit expectations. Prior to joining Redstone Government Consulting, Cheryl served in a number of capacities with DCAA for more than 35 years. Upon her retirement, she was a regional audit manager with DCAA.
Professional Experience
Cheryl began her DCAA career in 1978 as an auditor-trainee with the Ingalls Resident Office in Pascagoula, Mississippi. After instructing at the Defense Contract Audit Institute for four years, Cheryl returned to the Eastern Region in 1990, holding various audit positions before ultimately becoming a Regional Audit Manager in August, 2005. Cheryl had overall management responsibility for audits performed by approximately 200 employees. During her tenure with DCAA, Cheryl was involved in conducting or managing a variety of compliance audits; to include cost proposals, incurred cost submissions, systems, Cost Accounting Standards, claims, defective pricing, financial capability and agreed-upon procedures. Cheryl directly supported the government litigation team on a contract dispute and has prepared and presented various lectures and seminars to DCAA staff. In addition, Cheryl served as an instructor for the Government Audit Training Institute for more than 20 years.
Cheryl currently specializes in preparing clients for more complex DCAA audits, providing advice on FAR cost principles and contracts regulatory provisions, and in assisting clients in anticipating and addressing audit.
Education
Cheryl earned a Bachelor of Science degree in Accounting from Auburn University at Montgomery and a Master of Business Administration degree from Wichita State University. Cheryl also has completed courses at OPM's management and executive development centers, and at the Federal Executive Institute.
Certifications
State of Georgia Certified Public Accountant
State of Alabama Certified Public Accountant