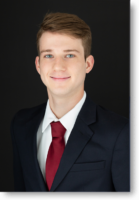 Colby Goode is a Compliance Consultant with Redstone Government Consulting, Inc. based in our firm's Huntsville office. Colby supports our government compliance group in an analyst capacity working with our managers and directors in the delivery of projects. His role includes preparing incurred cost proposals, assisting with pre and post award accounting system audits and preparation, data modelling and analysis related to indirect rates and forward pricing budgets. He also works with other team members to assist clients with statutory and regulatory advisory services.
Professional Experience
Colby began his career working in the Accounting Department at Auburn's School of Pharmacy before he transitioned into public accounting. Prior to joining Redstone GCI, Colby worked for several years at a CPA firm where he performed financial statement audits, state and federal taxation, and accounting services for businesses operating in a variety of industries. Colby's in-depth knowledge of Generally Accepted Accounting Principles and his experience in audit and tax is a valuable addition to our team.
Education
Colby has his B.S in Accounting from Auburn University where he graduated Cum Laude.
Colby is currently sitting for the CPA Exam and expects to be licensed by Spring 2022.