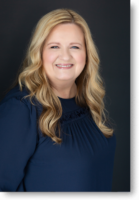 Karen Cartwright
Managing Consultant
Karen has over 30 years' experience in government contractor Finance and Accounting serving large and small corporations focused on the U.S. Federal and State Market Sectors. Her career includes both managerial and hands-on technical positions with responsibly for the full spectrum of financial management, accounting implementation, process improvement, contract proposal pricing and narrative development and contract compliance. Karen has considerable experience developing integrated accounting processes and leveraging technology. Starting in the late 1980's with an initiative to implement Deltek, she has since supported numerous implementations and spent five years working directly for Deltek as a Costpoint Principal Support Analyst.
Professional Experience
Karen's experience includes a blend of financial management, transactional accounting and practical consulting with companies using a wide range of contract types. In her prior roles, she has been responsible for managing accounting departments, providing financial analysis and forecasting, billing, accounts payable, accounts receivable, fixed assets, revenue recognition, monthly processing and closing, budgeting, proposal pricing, cost volume development and interfacing with various auditing representatives and agencies. These experiences have led to achievements in implementing new processes which enhanced team efficiencies. Karen has utilized various software tools including Advanced Excel functions, Sharepoint, GCS Premier, Costpoint, T&E, Deltek Preprocessors and various report writers such as Impromptu and Cognos. Additionally, she has led conversion efforts from various legacy software systems to Deltek Costpoint. With Karen's Costpoint support experience, she not only developed a deep understanding of the Costpoint software, she was also successful with resolving unique and challenging questions from users on various topics.
Education
Karen has a BS degree in Accounting from Troy University and AS degree in Business Administration.