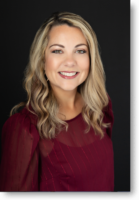 LaDonna Wotell
Implementation Specialist
LaDonna is an Implementation Specialist with Redstone Government Consulting, Inc. based in our firms Huntsville office. Her area of expertise includes supporting clients with implementation and daily operations using Unanet, as well as supporting Contracts, Proposal Pricing and Accounting Compliance.
Professional Experience
LaDonna has over 15-years' experience in progressive accounting, finance, contracts and human resources related roles at both large and small business government contractors. Her diverse background on most facets of the government contractor back office brings a unique perspective to her support of Redstone GCI client software implementations.
LaDonna began her career in Government Contracting as an accountant with a large government contractor. After several years of progressive experience, she was able to migrate to additional roles within the Company's contracts organization, including as a Contracts Administrator where she supported both FAR Part 15 and FAR Part 12 Contracts. This experience led to LaDonna accepting a role with a small, but growing government contracts firm where she support accounting, contracts and HR functions during the Company's growth and eventual acquisition. In this role, LaDonna was first exposed to Unanet and participated in the Company's successful implementation and adoption process. LaDonna has utilized Unanet in the performance of her day-to-day role including, pricing, proposals, contracts administration, project control, DCAA audits and more. Her user experience coupled with her pursuit of the Unanet Certified Implementer designation will allow her to bring a truly unique perspective to our Unanet implementation and post implementation support engagements. LaDonna's wide range of experience at small and large contractors and across the back office allows her to see the "bigger picture" and provide best practice advice to our clients across many subject matter areas.
Education
LaDonna has her B.S Degree from The University of Alabama in Huntsville and M.S in Contract Acquisition from Florida Institute of Technology where she graduated Magna Cum Laude.